735 Views
November 23, 2015
32 Facts You Should Know About Flavour – His 32-years old today
Hurray! Nigerians popular high-life singer, Flavour is 32-years old today, November 23. Below are 32 facts about the award winning singer you need to know.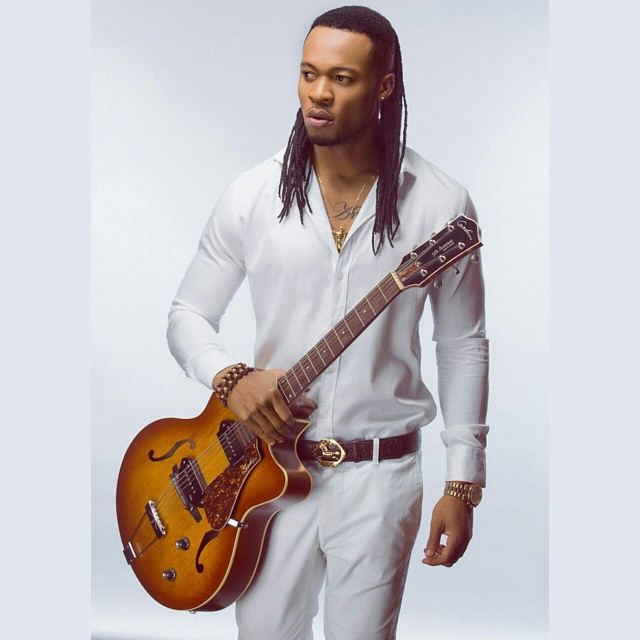 1. His birth name is Chinedu Izuchukwu Okoli
2. He was born 23 November 1983.
3. He began his musical career as a 13years old drummer for a local church in Enugu State.
4. Flavour is believed by many to come from Enugu state as he was born there, but his family is from Umunze in Orumba South LGA, Anambra State.
5. His debut album 'N'abania' was released in 2005
6. 'N'abania' was released under Obaino Musics.
7. It took him 5-years to release his second album, Uplifted – 2010
8. Flavour's third studio album, 'Blessed' was released on 18 October 2012 through 2nite Entertainment and iROCKING LTD.
9. His studio album 'Blessed' is arguably Flavour's biggest album to date due to the amount of producers that worked on it.
10. In 2014, he sold 1 million of his fourth album copies 'Thankful' in five days.
11. He is signed to 2nite Entertainment.
12. Flavour used to provide backing vocals for other musicians at SoundCity
13. In 1999, Flavour moved on from playing the drums and started playing the keyboard while at SoundCity.
14. Flavour has been endorsed by top companies in Nigeria including cooking spice owners 'Onga'
15. His net worth is said to bea about $28.5 million.
16. He's is a baby daddy of two from different beauty queens.
17. His baby mama, former Delta Soap Queen, Sandra Okagbue used to be Nigeria and Chelsea football star, Mikel Obi's girlfriend.
18. He welcomed his first baby with Sandra in 2014 at a hospital in Houston, United States.
19. Flavour welcomed his second baby in September 2015 with Beauty queen, Anna
20. Flavour owns '2nite Club' in Enugu, launched in 2012.
AWARDS:
2011 –
21. At 2011 edition of Hip Hop World Awards (The Headies), his song "Number One"
(M.I featuring Flavour N'abania) won Best Collabo.
2012 –
22. He bagged Best Indigenous Artist/Group award at 2012 Nigeria Entertainment Awards.
23. He became Best Collabo Award winner at The Headies 2012 – "Orobo" (Sound Sultan featuring Excel and Flavour)
24. During the Channel O Music Video Awards, his song "Oyi Remix" (featuring Tiwa Savage) won Best R and B Video award.
2013 –
25. He won Best Collabo of the Year at the City People Entertainment Awards 2013 "Kwarikwa"
(featuring M-Jay, Wage G.Jay Dey, Elense)
26. 2013 City People Entertainment Awards crowned the song "Give it to Me" (Kcee featuring Flavour N'abania) winner of Best Collabo of the Year.
27. The 'Ada Ada' video grabbed 4 awards (Best use of costumes, Best Indigenous Concept, Best High Life Video, and Video of the Year) at the 2013 Nigeria Music Video Awards (NMVA).
2014 –
28. His song 'Ada Ada' video, won the Video of the Year award at the 2014 edition of City People Entertainment Awards.
29. 'Ada Ada' Video also won Best Video of the Year at the 2014 edition of African Muzik Magazine Awards.
30. Flavour won the Best Live Act at the 2014 edition of MTV Africa Music Awards.
31. He also grabbed the Best Traditional Artist Award from the 2014 African Muzik Magazine Awards.
32. MTV Africa Music Awards 2014 crowned him winner of Best Live Act