560 Views
November 18, 2015
7 Things You Did Not Know About Banky W
I had a chat with award-winning Nigerian artist and song writer, Banky W, and these are the seven things you did not know about him: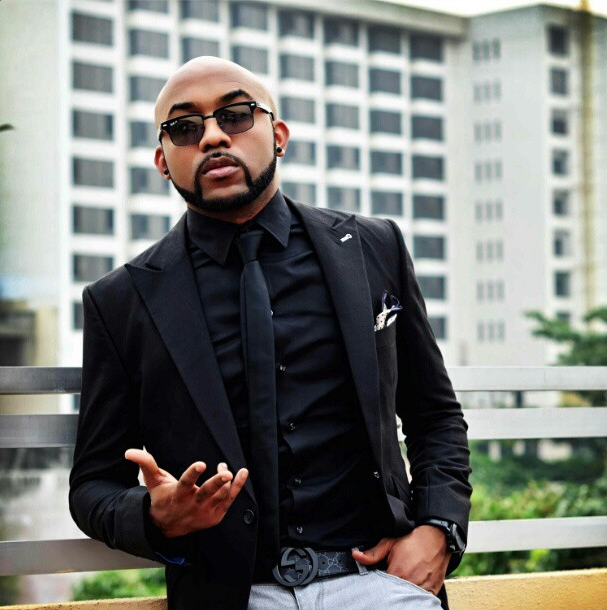 Banky W
1. I like grocery shopping. While I'm not a fan of markets or spending the whole day in retail stores at the mall, I actually love going to big grocery stores and walking through all the aisles, picking up random stuff to try cooking with.
2. I have very random sleeping habits. On average, I don't get nearly enough sleep … maybe three to four hours maximum. So what happens is that I get really tired and I can fall asleep mid-sentence, while on my feet. Hehehehe. But then I wake up reeeeally early. No matter how late I go to bed, I'm rarely asleep past 6 or 7am.
3. I'm not a gamer. I stopped playing video games when I was like 14 years old. I got irritated because we used to play football outside every blessed day without fail. Then the minute my parents got us a computer game (Nintendo, I think), no one wanted to play real sports that much anymore. Seemed like everyone just wanted to sit in front of the tv all day long, and that irked me. So I quit playing video games at that time and switched to chilling with girls a lot … cause they were hot, and they didn't want to spend the whole day in front of the TV and game system.
4. I'm extremely competitive. I hate losing. Hate it.. hate it… haaate it. Funny story: I don't play games right.. but once, my manager, Segun Demuren, bought a Nintendo Wii for his kids. Except every time I'd go visit, he would make me play the FIFA game with him and whoop my ass. So the competitive spirit in me made me buy a Wii and the exact game on my trip back from the states once, and I practiced that game for like a week or two straight every day. Then I went to see him and beat him well like 3 times in a row. Suffice it to say he didn't make me play him again. And I immediately lost interest in the game. Haven't touched it in years.. I just got it so that I didn't have to lose to him again.
5. I'm a pretty decent barber… at least when it comes to my own looks. I learnt how to give myself a shape up while I was in college, because you know how you're always kinda broke in university… well I learnt how to give myself a shape up so that I didn't have to cough up money for a barber every week. So I'd go to the barber once, then maintain it for a few weeks myself until it started looking crazy, then go back. Well I got good enough at it that now I pretty much shave my head and shave my beard and side burns by myself almost all the time.
6. I learnt how to cook mostly from the internet. I couldn't find a chef that I liked the food they made enough.. so I started cooking myself. And then last summer we were on tour, so we had gigs on the weekends but time off during the week. So I started looking up recipes on Google and trying them… and then I would make Wiz and Skales eat the food and see if they survived. Hehehe. But they were cool about it and would always tell me whether they liked it or not. And that's kinda how the whole #ChefW thing came about. I'm hoping to take a break next year and go to culinary school … and then I'm gonna officially open my own restaurant and give people an amazing food and music experience that they have never had before 🙂
7. Question from me to Banky: If you weren't a singer, what would you be? Woulda stuck with being an engineer, or became A lawyer, or a teacher, but regardless of what I did I would a been a business man.