Easy Ways To Soften Your Natural Hair
This one here is for all naturalists who love to stay close to nature blessed looks on how to make your hair soft and for those already with relaxed hair, no need for jealousy because it can also work for you.
Frizzy, dry and lifeless hair has always been a very common problem, especially for those with natural hair. But this dilemma will soon end. A few natural treatments are all that is needed to obtain beautiful, soft hair.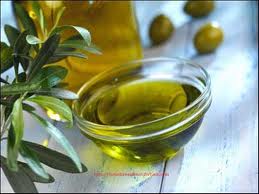 Hot oil treatment: Natural oils are amazing remedy when it comes to treating hair. Oils not only repair rough, crisp hair, but also strengthen it, preventing further damage. For dry hair, oils such as olive oil, coconut oil, castor oil and almond oil all are particularly proved to be miraculous. They can be used either individually or together as a blend. In order to enhance the effect of these oils, a few drops of lemon, lavender, rosemary, chamomile, sage, carrot, or yarrow essential oil are also sometimes added to the mixture. For normal-length hair, heat four tablespoons of oil over low heat in a saucepan until it is lukewarm, massage your hair from the roots to the tips. Covering it with a hot towel will open the pores and help absorb the oil. Afterwards, leave for twenty minutes or overnight. Wash your hair normally.
Aloe Vera: Aloe Vera prevents dandruff and hair loss while restoring the shine and moisture of hair. Cut leaves from the Aloe Vera plant, ensure that a sharp knife is used when carefully removing the skin, scrape out as much jelly as possible. Take three to four tablespoons of this jelly and mix 1 ½ tablespoon of coconut oil and 3 tablespoons of yoghurt with it, apply the mixture to the hair and leave for about twenty to thirty minutes. Wash with shampoo when done.
Coconut milk treatment: This treatment can be done using ingredients in your kitchen and it really softens the hair.
A can of coconut milk
2 tablespoonful of honey
2 tablespoonful of coconut oil or any other oil of your choice
4 tablespoonful plain organic yoghurt
The juice of one lime
Cornstarch to thicken
Mix all of the ingredients except for the cornstarch in a bowl thoroughly, slowly add cornstarch a half teaspoon at a time until the mixture thickens to your liking to avoid application from being a runny mess. Then apply to freshly washed hair in sections, leave it in for 30 minutes then use a sulfate free shampoo and conditioner to rinse it out and style your hair like you usually do.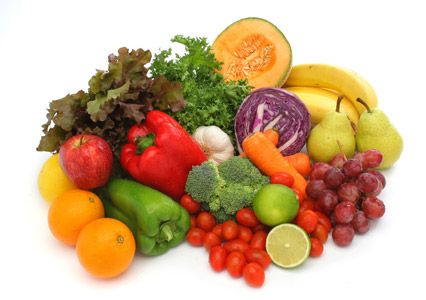 Healthy diets: While all these remedies aid in bringing texture to the hair from the outside, long-lasting soft hair , one needs to be healthy from the inside as well. Therefore, foods such as fish, walnuts, spinach, blueberries, dairy products, lentils, eggs, which contain zinc, biotin, vitamin A, C and E, omega 3 and omega 6 fatty acid are highly recommended. Drinking lots of water will also help in removing various toxins from the body, thus preventing dryness from occurring.
Apple Cider Vinegar: Is a naturally occurring hair-conditioner, it not only moistens the hair but cleanses it thoroughly as well, removing any residues of synthetic hair products. It maintains the pH balance of the scalp preventing dandruff and dryness. Mix half cup of apple cider vinegar with a cup of water, apply the mixture to damp hair and leave for around ten to fifteen minutes. Then rinse thoroughly with lukewarm water.
Avocado and Banana Hair Mask: When mixed together, these two fruits make the perfect treatment for damaged hair. Where banana increases the elasticity of hair and prevents split ends, avocado moisturizes and nourishes the hair. Mash one banana and one avocado add a half tablespoon of almond oil. Apply the mixture to the scalp and hair thoroughly, leave for approximately thirty to sixty minutes. Ensure that the hair is covered and afterwards, wash with warm water.
Essential oils: These are widely used to soften the hair, they have the ability to stimulate sebaceous glands, which produce sebum responsible for the moisture and luster of hair. Lavender, rosemary, lemon, chamomile, geranium, birch, carrot, sage, yarrow and rosewood are some of the well-known essential oils. Combine four drops of any of the essential oils with six tablespoons of another oil, warm the mixture until it is lukewarm. Massage hair in circular motions with fingertips for about ten minutes, cover your hair and leave overnight.
Egg treatment: Eggs are the most commonly used for hair softening, their protein content and Lecithin helps in strengthening and moisturizing hair while adding shine and texture to it. Mix 3 eggs with 1 tablespoons of honey and 2 tablespoons of either coconut or olive oil, damp your scalp and hair with it. Mix thoroughly then cover your hair with a shower cap for 30 minutes, wash off with lukewarm water and a mild shampoo.
Read Also:Amazing Benefits Of Aloe Vera To The Hair
Honey hair mask: Honey is well known for its ability to moisten and nourish hair by retaining moisture. Add honey to shampoo and use regularly or wash hair and apply a half cup of honey while they are damp, cover with a shower cap for 30 minutes then rinse with lukewarm water.