181 Views
August 31, 2016
Evidence That Shows Nigeria Is Experiencing Serious Economic Recession (Picture)
The National Bureau of Statistics released some dismal numbers as the second quarter of the year draws to an end. With headline inflation increasing and unemployment rates rising, Nigeria's economy is taking a proper bashing.
Nigeria's minister of finance, Kemi Adeosun who had earlier claimed that Nigeria was technically not in a recession will now have to eat her words.
With Nigeria's GDP showing a contraction for the second quarter in a row, we can now dispense with the technicalities and say it with our chest, Nigeria is in an economic recession.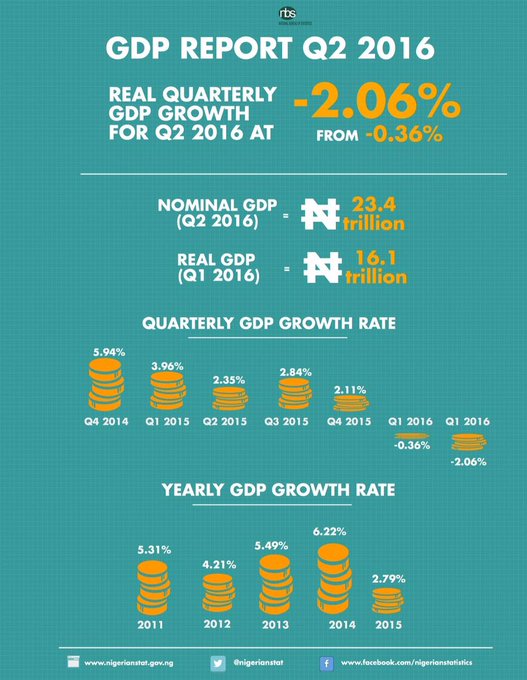 Nigeria's GDP showed a contraction of -2.06% for Q2 2016 from -0.36% in Q1.