186 Views
October 11, 2016
Ex-President Olusegun Obasanjo Pays Buhari A Visit In Aso Villa
Yesterday, the former Nigerian President, Olusegun Obasanjo paid a visit to President Muhammadu Buhari at the Aso Villa. The pair reportedly discussed governance and national issues.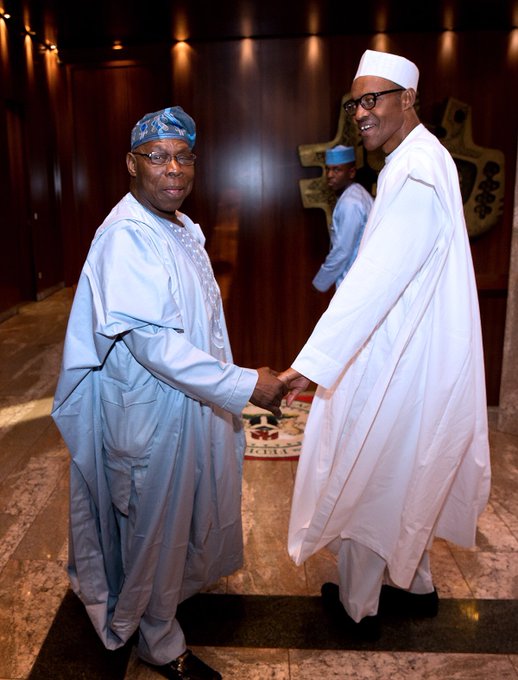 Muhammadu Buhari

✔@MBuhari

Former President Obasanjo visited this afternoon. Always a pleasure to discuss Governance & national issues with him
Chief Olusegun Obasanjo, despite being a member of the PDP threw his weight behind Muhammadu Buhari during the last general election.
The Buhari administration has been far from convincing in its first year and a half of governance, pursuing an anti-corruption agenda at the detriment of the economy. Recently, the Department of State Services arrested two supreme court justices as well as several judges.
The incident has left Nigerians divided, with some accusing the government of high-handedness while some have supported the government's move.