133 Views
November 29, 2016
List Of Top Nigerians Who Will Die And Go To Hell Fire Before Dec. 31st – Kemi Olunloyo Reveals
According to the controversial journalist Kemi Olunloyo, Speaker Dogara, Maje Ayida (Toke Makinwa Ex), CBN Governor Emefiele and his staff, EFCC supervisor Magu and his companions and DSS top the list of Nigerians who will make hell.
Is she an agent of hell that she knows so much? Lol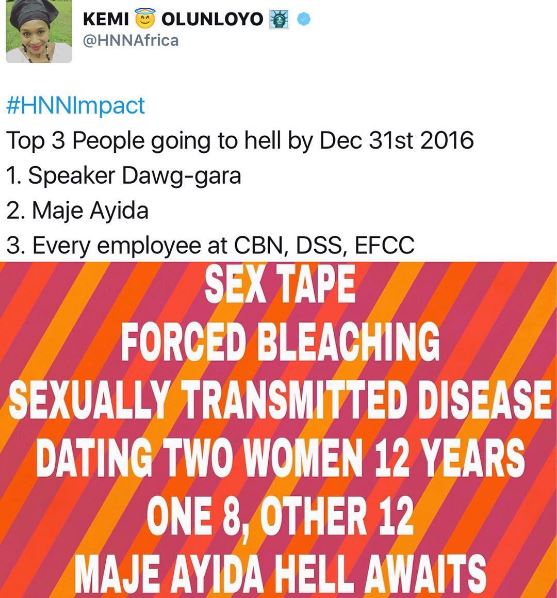 She Has Updated The List…..
1) Speaker Dogara
2) Ex president OBJ
3) Hell Rufai
4) Maje Ayida
5) Every employee at EFCC, DSD and CBN