A rights group has accused Nigerian government officials and other authorities of raping and sexually abusing women and girls displaced by Boko Haram militants.
The Human Rights Watch (HRW) revealed that how it documented in July 2016 the abuse and exploitation of 43 women and girls living in camps for internally displaced people (IDPs) across the northeastern city of Maiduguri in Nigeria's restive Borno State.
The victims displaced from various cities, had their movement restricted in some cases after having spent months in military screening camps, the group said.
HRW claimed that the Nigerian government was not doing enough to protect the victims and to ensure that they had access to basic rights and services.
"It is bad enough that these women and girls are not getting much-needed support for the horrific trauma they suffered at the hands of Boko Haram," said Mausi Segun, senior Nigeria researcher at HRW.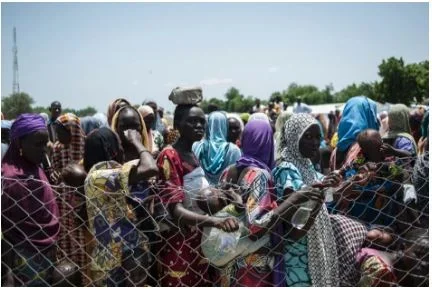 A woman from Bama living at the same camp said: "The soldier showed his interest by bringing me food and clothes. He used to wear the green army uniform and carried a gun. I accepted him because I needed help to take care of me and my four children. Feeding in the camp is only once a day so you have to accept any help that comes. We started having sex in my camp tent. Five months later when I realized I was pregnant and told him, he stopped coming. I have not seen him since then.
Also an 18-year old girl from Baga said when she met a member of the Civilian Joint Task Force in the camp, she felt she could trust him because he is also from Baga: "he took me from the camp to a house on Baga Road so we could meet freely. I stayed with him in that house for about one month. Then I fell ill, and went to a clinic. The people at the clinic asked for the person I was living with, and invited him. That was when they told him I was pregnant, and he accepted the pregnancy. But immediately [when] we came out of the clinic he took me to a man to abort the pregnancy. I refused and he said if I would not abort we should separate. Then I moved to the camp. I gave birth almost a year ago but the man has refused to take responsibility. Some months ago he followed the military to catch Boko Haram far from Maiduguri. Even when he visits his two wives in the camp he never asks for me and my baby. I go outside the camp to beg so that we can survive.