Below is a list of popular Nigerian music artistes and their most embarrassing moment as narrated by them.
1. Tiwa Savage – My dress ripped at the back while she was about mounting the stage for her performance at 2face Idibia's album launch.
Recounting the incident, Mavin First lady said:
"My dress for the performance came literally 5 minutes before I was supposed to go on stage. I didn't have time to try it on before my performance. The emcee announced: "Next on stage is rising star, Tiwa Savage." So I quickly put it on. As soon as I was walking on stage, the zip ripped at the back and I didn't even know.
Banky W saw it and was like "Oh my God! Your whole back is open". I was really embarrassed. They tried to pin me up but all these time the band and everybody were on stage. I had to go back, change into something that was not planned. It was quite embarrassing.
2. Kiss Daniel – My female fans held me hostage
No doubt, Kiss Daniel has the trimmings of a handsome dude. Recalling his embarrassing moment, he said:
"I went for a show a while ago and when I was about driving out of the venue, some of my female fans, numbering about 11 or 12 stormed the venue and surrounded my car insisting that I was going nowhere except I took them to my house. The bouncers tried to make a way for me to leave but all was to no avail so I had to take a couple of them to my house. I didn't do anything with them. I did it so they could let me leave the venue."
3. Olamide – The day I was wrongly accused
Nigeria's king of urban rap, Olamide is no doubt one of the most industrious rappers of his generation. The YBNL boss, recalling his embarrassing moment said:
"I will pick an incident that happened in the studio a few years back. I was in the studio when this senior act came in to record a song and he said he was hungry. Who else will he send to buy food if not me who was the youngest in the studio? The money he gave me was not enough for his meal, so I decided to add my own money. I even used my own money to pay for transportation.
When I got back to the studio with the food, guess what this guy said to me "Cabasa, tell this your boy to give me my change, if he wants money, he should tell me and I will give him. He should not use trick to steal my money. I almost got angry, but one look from ID Cabasa calmed me down. Today, the guy is one of my biggest fans and he is planning to do a song with me."
4. Patoranking – The day my performance CD messed me up




Patrick Nnaemeka Okorie popularly known as Patoranking will never forget in a hurry the day his CD messed up his performance at an event.
The Alubarika star recounts this in an interview. "My most embarrassing moment as an artiste was in 2008 when I went for a show in Ghana. I did not know the CD I was meant to use to perform, was of low quality. The CD wasn't properly mixed and mastered. I was so anxious to be on stage and when I got on it, I was so messed up I couldn't do anything because the sound was not coming out properly. I couldn't relate with the crowd and at a point I had to tell the DJ to stop the song so I could do freestyles. I felt so ashamed."
5. Rita Edmond – I had a wardrobe malfunction
Upcoming singer, Rita Edmond has had her own fair share of controversy. The Lovy Lovy star was once linked with Phyno. In an interview with Showtime, the beautiful singer reveals her own embarrassing moment, when she had a wardrobe malfunction.
In her words: "I remember having a wardrobe malfunction once at an event. I wore a lovely tiny-straps-halter-neck. As the show got hotter and exciting; I was dancing so bad I didn't realize one of the straps of my dress had given way, showing off my bra and boobs. It took courage for a guy sitting next to me to point out the mishap. I was in shock with a dropped jaw holding my boobs and rushing at the same time to fix the strap. Please don't remind me of this; it's one crazy day I won't forget in a hurry."
6. Yemi Alade – The day i forgot my own name
Johnny sensation, Yemi Alade shared the story of an awkward moment she had when her name was mentioned as the winner of the Best Female artiste category at the MTV Africa Music Awards. She forgot her own name. No one knew if it was as a result of fear or pure excitement.
In her words: "When I won the award, my manager told me to stand up like three times. It was like I had forgotten my own name. My mentors, Peter and Paul of Psquare had to also remind me that I needed to go pick the award."
7. Ella Martins – The crowd wanted to have a feel of my bum
When you meet Ella Martins the first thing you notice about her is her curvaceous hips. The Beninese musician and actress in an interview with Showtime, recounts the experience she had when fans tried to have a feel of her bum.
"There are two accounts of my most embarrassing moment as an artiste. First, was when I was performing with DJ Arafat and during the performance he stopped to kiss me. I was also performing with Orezi when the crowd carried me and tried to have a feel of my bum. I was really embarrassed. A lot of people think I did a surgery on my hips but I didn't."
8. Omawumi – My breasts popped out on stage
Singer, Omawumi is known to be daring when it comes to her fashion sense. The vocal power house shares her tale of an embarrassing moment she is yet to forget.
According to her: "The dress I wore to the event has feathers in the front of it. Before I left my hotel room, I asked someone if the dress was okay and she said yes. I wore the dress to the show and when I was performing at the show, paparazzi took my pictures and released them. I realized that my breasts were practically pouring out of my dress, there was no way I could have put my breasts back."
9. Burna Boy– "My most embarrassing moment was falling off stage at headies 2012"
10. Ice Prince – My trouser got ripped off on stage in Sierra Leone
The Choc city records act, narrates:
"I was in Sierra Leone (while) performing at the stadium and my trousers got ripped off. It got ripped off all the way from the back to the front and I had to put on a towel on my boxers throughout the performance. It was really embarrassing, but my fans liked it and were even screaming. But to me, it was really embarrassing."
11. Banky W – I forgot the words of the song i was singing on stage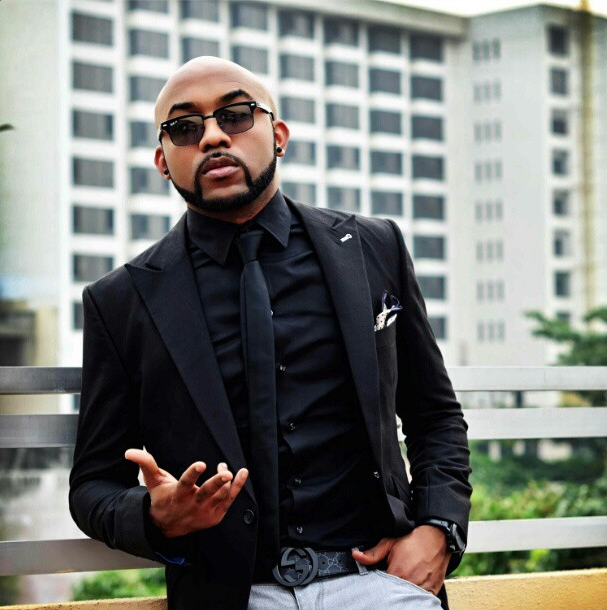 Ok! This actually sounds weird but then, it happened.
Asked his most embarrassing moment on stage, he said:
"Once, I actually forgot the words to the song I was singing. I kinda made up words for the parts I forgot, which would have been fine, except it was an R.Kelly song that a lot of people knew, so they knew I messed up.