A young Nigerian lady, Sephora Ikalaba, has won the Finnish beauty contest and emerged the 2017 Miss Helsinki.
But it seems a lot of people in Finland and social media users at large are not happy with the win because they think the 19-year-old immigrant is ugly and "she only won because she is black". The controversial victory of the young Nigerian who is 165 cm in height has made many to argue that the jury chose the girl as queen only to "meet the third-world dictatorship of the politically correct."
Some even said she is the ugliest of the winners in the history of the contest. The other finalists in the competition were all white. Below are some sarcastic comments showing how the internet has not been too kind to Ikalaba since she won:
Lol at that ugly chick pity winning #missHelsinki2017 solely because she's not white. pic.twitter.com/IbwpcS1822

— Jodie Mae (@PlnkRlbbonScars) January 8, 2017
This is how DERANGED LIBERALS are. They now PENALIZE women for being WHITE. Progressives support RACISM #missHelsinki2017 #culturalMarxism pic.twitter.com/jDfaPMdiPv

— The Most Shady (@Cali_Coolidge) January 8, 2017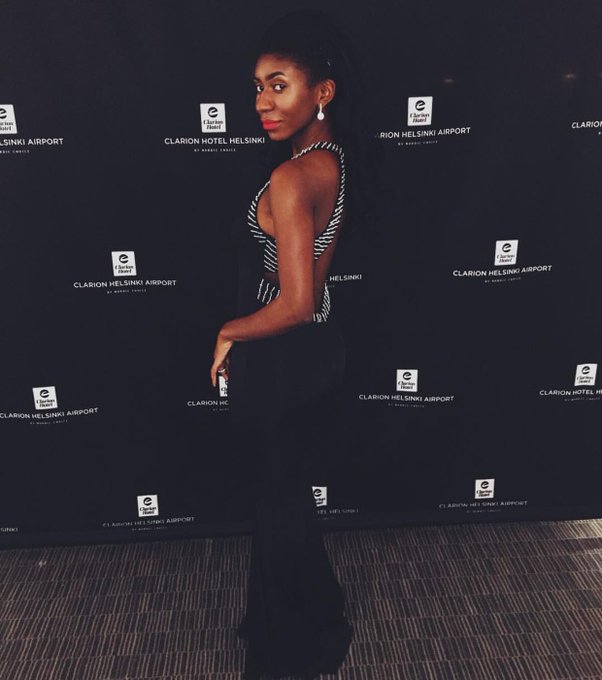 She's not even good looking enough to win a beauty contest in Nigeria!….for men!

This just says it all#WhatAFarce#MissHelsinki2017 pic.twitter.com/Iu38fw0fAc

— Kelly (@OkKelly22) January 8, 2017
@OkKelly22 There are so many beautiful black women.. but she ist only a provocation.. in both ways; colour and looking. Thats not Finnland!

— Dies&Das (@DerGelbeStrich) January 9, 2017
Look at her! Glowing and slaying with ease. And reminding you all about race. Meet Sephora Ikalaba, 1st place #MissHelsinki2017. #StayMad pic.twitter.com/7ljR7O9JV4

— benna. (@__Floww) January 7, 2017
#missHelsinki2017 Such racist comments about Ms. Helsinki. Miserable people;no wonder they have the highest suicide rates in the world.

— Jana Blade (@JanaBlade1) January 8, 2017
Wow! Savages everywhere!