416 Views
October 12, 2015
10 Crucial Things To Consider Before You Upgrade to Microsoft Windows 10
Microsoft has been cranking up the hype machine to get people to upgrade to Windows 10, and it looks like the machine is working. But before you make the move to the latest Microsoft operating system, there are some crucial things you need to consider.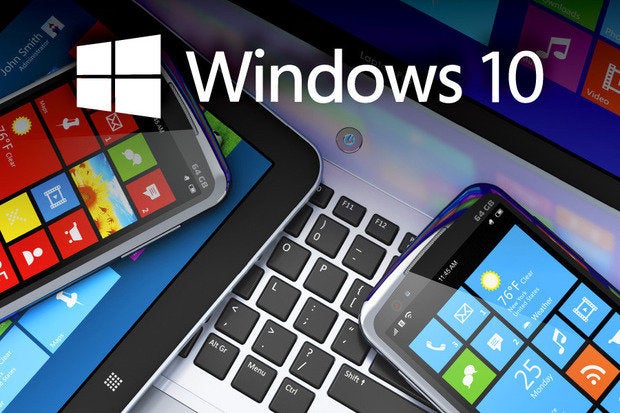 1.The Free Upgrades Require Some Work
While Microsoft is pushing hard to get people to upgrade their existing Windows operating systems to Windows 10, there are still some caveats that have to be satisfied before you can make the free upgrade. For example, you have to be upgraded to Windows 8.1 before you can make the free move to Windows 10. If you only have Windows 8.0, then you have to make the move to 8.1 first.
2.RT Users Are Out Of Luck
Microsoft mentioned that Surface users will be able to upgrade to Windows 10 during its initial release information, but that promise may have been premature. For now, any Surface that runs Windows RT will not be able to upgrade to Windows 10. It is unknown when, or if, Microsoft will create the upgrade path to Windows 10 for Windows RT users.
3.The Roll-Out Is Slower Than Expected
Even though Microsoft started offering the upgrade to Windows 10 in July, the roll-out schedule is still very slow and could affect your ability to get a new copy of Windows 10. It seems as though Microsoft is more interested in the upgrades right now, which means that full versions of the new operating system are going to be hard to find for the remainder of 2015.
4.The Minimum System Requirements Are A Bit Beefy
If you want to upgrade to Windows 10, then you need to have either Windows 7 SP1 or Windows 8.1 on your computer. You will also need a 1 GHz processor, and at least 2 GB of RAM for a 64-bit system. Windows 10 also takes up 20 GB of disk space, so make sure your system is able to handle Windows 10 before you make the upgrade.
5.Windows 10 Is Highly Intuitive
Microsoft used a technology called Continuum to develop Windows 10. This technology allows Windows 10 to adapt to a touch screen environment, just as easily as it operates with a keyboard. This is great news for Surface users who do not have RT as it means that Windows 10 is just as effective with or without the keyboard being attached.
6.Bringing In Edge
Microsoft is using Windows 10 to help phase in its new Internet browser called Edge and phase out Internet Explorer. While Windows 10 does come with a new version of Explorer, users should start to get familiar with Edge as Microsoft has a lot of apps and tools coming out for Edge in the coming months.
7.The Start Menu Is Back
With Windows 8, Microsoft tried to establish a new format to operating systems that eliminated the start menu. When users rebelled, Microsoft started to put token start menu features in upgrades to Windows 8. With Windows 10, Microsoft has created a powerful start menu that should keep Windows users very happy.
8.Don't Expect Windows 10 For Your Phone
There were a lot of rumors running rampant about Windows 10 when it was first introduced, and one of the rumors was that Windows 10 would be the first full operating system to run on a smartphone. But as Windows 10 starts to roll-out into the marketplace, it is obvious that Windows phones will not be able to utilize this new operating system.
9.Microsoft Has Gone Back To Multiple Versions
Windows XP had a home, office, enterprise, and educational version that matched users needs. When Microsoft introduced Windows 8, it dropped those different versions. But with Windows 10, Microsoft has brought back the versions and has an operating system that fits every situation.
10.Get In Line Now
Microsoft is still rolling out Windows 10 in phases, and you need to get in line if you want to take advantage of the next phase. If your computer runs a version of Windows that can be upgraded to Windows 10, then you will see an icon in your toolbar that allows you to reserve your Windows 10 upgrade. Get in line now because it could be a while before you see your upgrade.
Microsoft knows how to create hype around its operating systems, and Windows 10 is no exception. After the disaster that was Windows 8, Microsoft is hoping that Windows 10 allows Microsoft to retain its place as the king of desktop, laptop, and mobile operating systems.
Source: nigerianbulletin.com