883 Views
December 3, 2015
16 Things Nigerians Should Know About Dasuki
Sambo Dasuki is a retired Nigerian Army Colonel and former National Security Adviser (NSA) to the President of Nigeria, Goodluck Jonathan. He was appointed NSA on June 22, 2012 following the removal of General Owoye Andrew Azazi.
The Office which he occupied "National Security Adviser (NSA)" is the nations top security and intelligence position. This is the seat where the buck stops, as regards to all problems of terrorism and insecurity in the nation.
1. Dasuki was born on December 2, 1954 and the first son of the deposed 18th Sultan of Sokoto
2. He entered the Nigerian Defence Academy in 1972 and was coursemate with officers such as Colonel Kayode Are, General Owoye Andrew Azazi, and Admiral Ganiyu Adekeye
3. Dasuki attended the Washington DC and George Washington University, where he obtained a BA in International Relations and MA in Security Policy Studies respectively
4. He had his military training in several institutions in Nigeria and abroad including the Nigerian Army School of Artillery, Oklahoma, U.S. Army Command and General Staff College, Ft. Leavenworth Kensas
5. Sambo Dasuki (then a Major) participated in the 1983 Nigerian coup d'état that installed Major General Muhammadu Buhari as Nigeria's Head of State
6. He was also among those who arrested the Nigerian head of state Muhammadu Buhari in the1985 palace coup led by Major General Ibrahim Babangida.
7. Following the coup, Dasuki was made Aide-de-camp (ADC) to General Ibrahim Babangida.
8. Gen. Abacha dismissed Dasuki in 1993 over his suspected closeness to former head of state, Gen. Ibrahim Babangida.
9. Dasuki later fled to the United States in 1995 after he was accused by the Abacha regime of being a party to a coup plot allegedly led by retired Col. Lawan Gwadabe.
10. On Dasuki's return to Nigeria, then President Olusegun Obasanjo appointed him as the managing director of National Security and Printing Company. It was believed that his appointment was influenced by Gen. Babangida.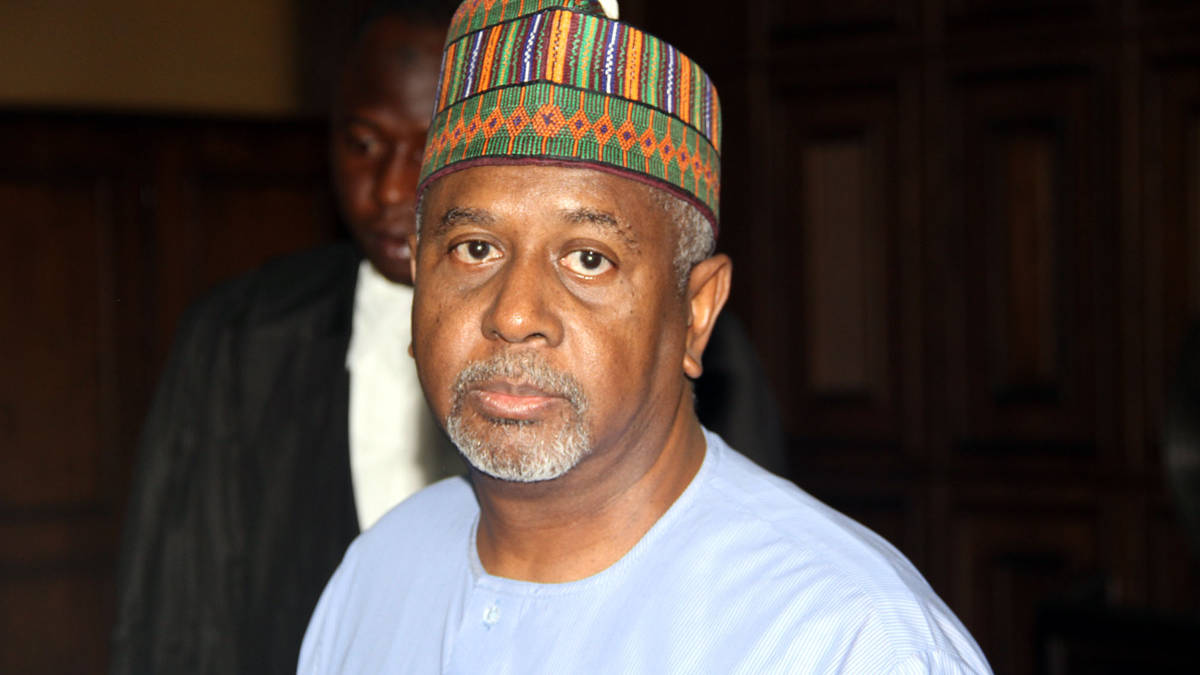 11. Dasuki was also a former managing director of Nigerian Security Printing and Minting Company Limited (NSPMC)
12. In June 2012 Sambo Dasuki was made the NSA, after the now late NSA, Andrew Owoye Azazi who died under suspicious circumstances when his helicopter exploded in Bayelsa, December 2012, was fired.
13. On assuming the office, Dasuki said, in his words: "I was in Yobe and Borno States last week and I have got the telephone numbers and contacts of key Boko Haram members and I will meet with them…"
14. In early 2015, while serving as national security advisor, Dasuki informed the Independent National Electoral Commission "that operations against Boko Haram militants meant the military "will be unable to provide adequate security" for the upcoming 2015 Nigerian general election. The elections, scheduled for 15 February 2015, were postponed until March 28
14. Also in April 2015, he insisted that the Nigerian military would ensure that Sambisa Forest, the last fortress of Boko Haram, would be liberated before the May 29 inauguration of President Buhari's new government.
16. On December 1, 2015, Dasuki was arrested by Nigeria's State Security Service (SSS) for allegedly stealing $2bn and accused of awarding phantom contracts to buy 12 helicopters, four fighter jets, and ammunition meant for the Nigeria's military campaign against Boko Haram Islamist militants