In the midst of challenges and running around to make ends meet in Nigeria, there is one thing you can never miss among Nigerians – passion. Yeah! Nigerians are passionate people which can be seen in their everyday lives, but in different areas of life.  You see them smile, wave, do some crazy dance steps and argue endlessly and sometimes, you cannot stop to marvel at the way they defend their passions.  Actually, some of these passions maybe weird, crazy and simply unbelievable, yet, this is what makes Nigerians happy and exciting people to be with.
1. Alluring Nigeria, we hail thee!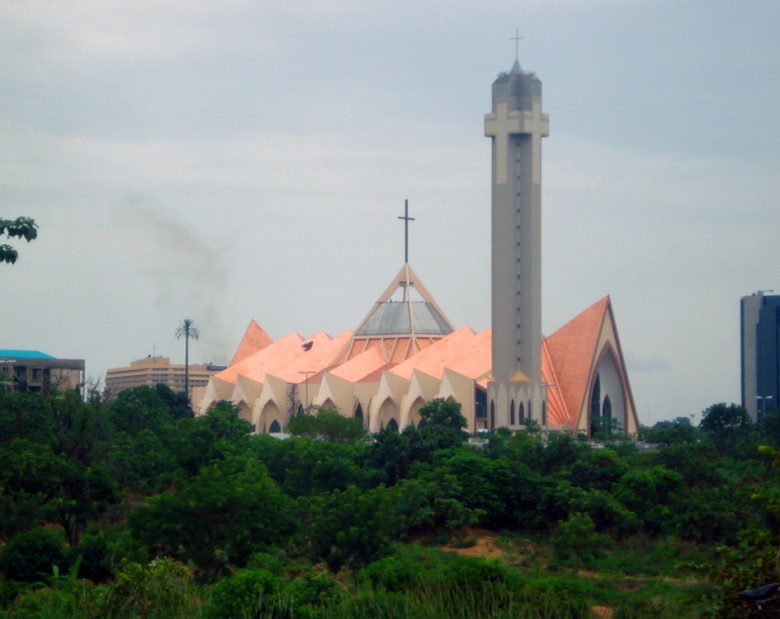 As if its fascinating history and culture is not enough to grab your attention, Nigeria is blessed with everything you can think of – delicious foods, entertainment, scenic towns and villages, stunning attractions, friendly locals, charming and calm atmosphere. No matter what happens in Nigeria, Nigerians cannot stop loving Nigeria. If you visit the international airports in Nigeria during festive periods and you'll see the large number of Nigerians around the world returning to the country. There are a lot of beautiful attractions and exciting activities that you cannot stop admiring such as Obudu Ranch in Cross River, colourful festivals around the country, sandy beaches and quiet village life where you can relax and take palm wine and bush meat.
2. Freebies – don't tempt us with free things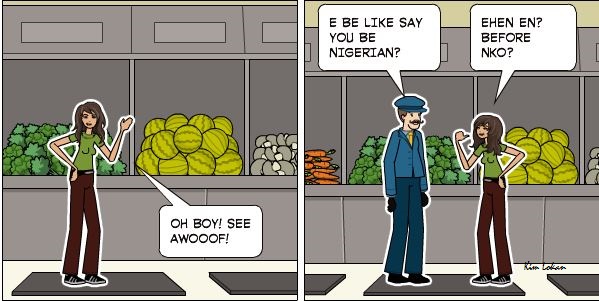 'Awoof' is the name for every free thing that Nigerians get. We are always looking out for free browsing plans, free airtime to call friends, free tickets, free clothes and bonanzas. Things that would not cost us money but would add value to our life is what we cannot neglect. We can even fight to get our own share of these awoof gifts.
3. Travelling outside the country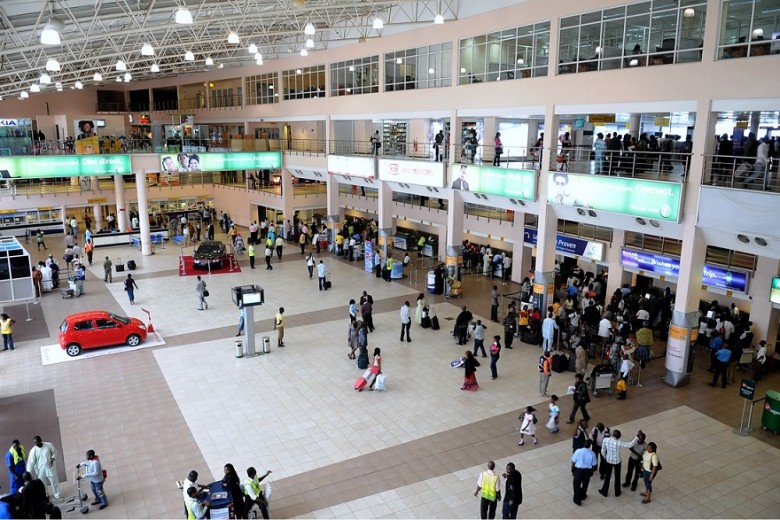 Oh boy! Nigerians love travelling outside the country. It does not matter if it is South Africa or South America, so far our feet have stepped out of Nigeria rightly or wrongly, we are happy. Interestingly, it is this passion for travelling that fuels and drives our optimism in doing exploits around the world. No Nigerian wants to return back from abroad without achievements. Just chip in an easy way of leaving Nigeria to some set of people and you are literary made their king.
4. We are everywhere with the social network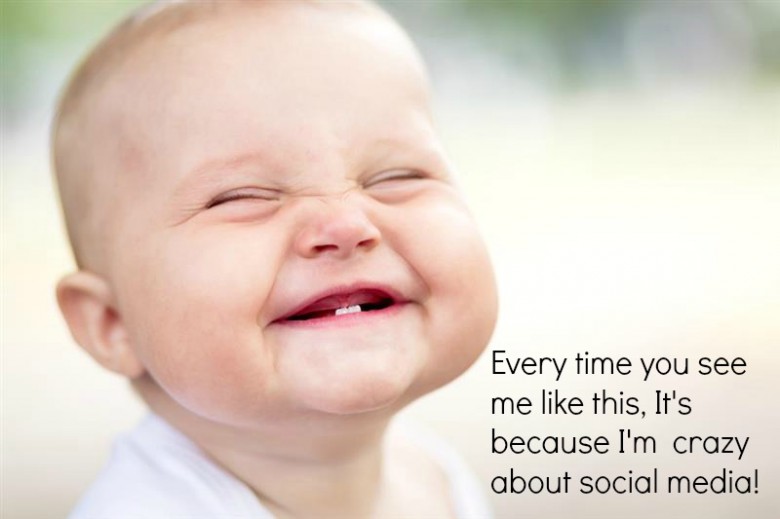 We can 'Facebook' even in religious places and the most sacred places in the country. Just don't leave us with a cell phone in a boring environment. We have become social media persons that we do not need to read the papers to know what is happening around us. If you want to know anything about Nigeria or her people,visit the popular social networks.
5. We are fashion savvy citizens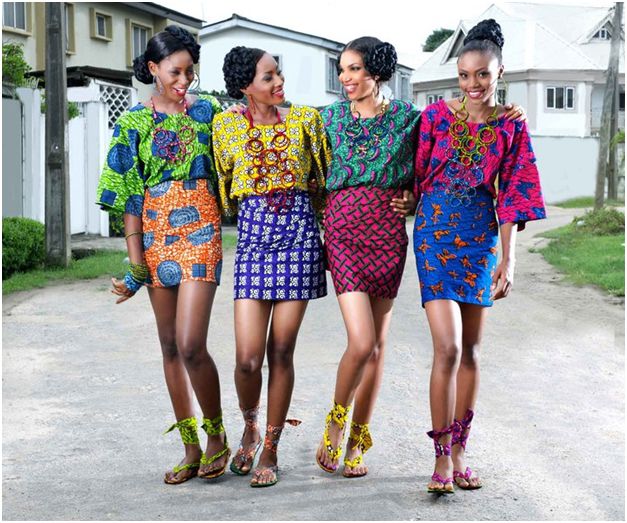 Fashion is one of the things Nigerians are most passionate about, it doesn't matter if it is 'Aba-made' or 'Made in China or our African Ankara clothes. Nigerians are passionate about fashion and they spend good money in looking good. Don't be caught in a Nigerian social gathering without planning what you would wear because you may look like an alien. Ladies talk for days about what to wear before an event comes up.
6. Football can make us forfeit our meals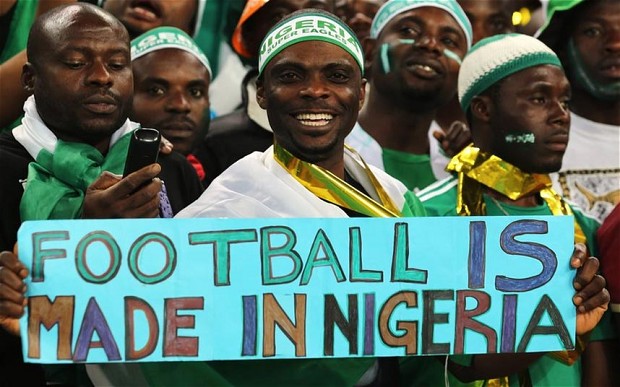 Super Eagles may not be meeting the expectation of Nigerians sometimes; but that has not stopped us from loving soccer. The premier league has become a god that is worshipped during the weekends. For wives who have football fanatic husbands or kids, food shouldn't be served neither should errands be initiated. Some of our men are so passionate about football that they can even fight for their clubs.
7. Step aside; it is Owanbe (party) time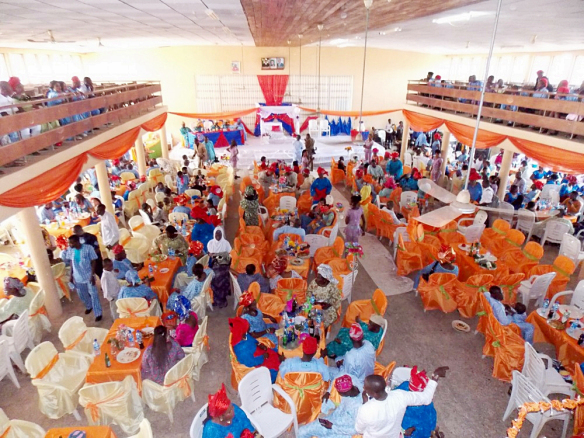 You can literally feel the vibe when you smell the weekend air in Nigeria. Your feet may even disappoint you when it does some tapping to the local music as you walk past some party locations. The colourful attires, the displays of local artistes or DJs, the settings and the food bring thousands of Nigerians outside their homes for Owanbe. This is a way to unwind after a stressful week in Nigeria. We simply love attending 'Owanbe' as the Yoruba people call it.
8. Change is what makes us excited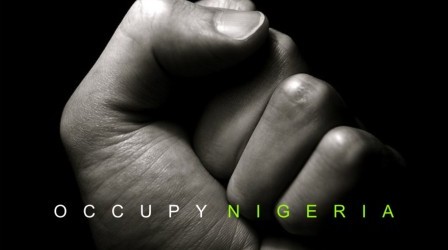 We know that the only thing that is not constant is change and Nigerians really love any change. They believe that every change would give them a ray of hope or affect them. Whatever type of change, we are passionate to know how we can benefit from it. This change can be seen in a new drink like Orijin, new slangs, new fashion, new Super Eagle's coach, new fashion or anything change. We really love change.
9. Sports is our hobby, we love it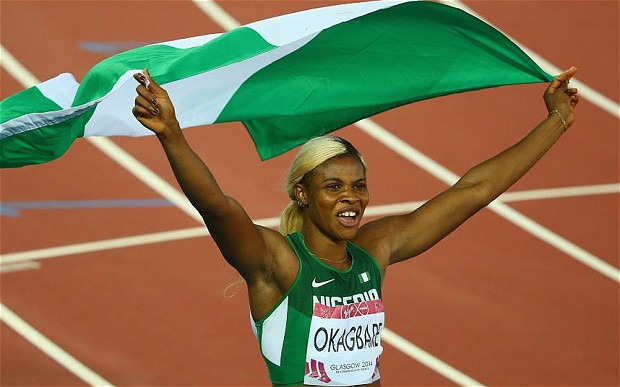 Like in every part of the world where sports bring a lot of fans, Nigerians are not an exception. They love sport activities; even nowadays, ladies are now getting serious-minded as participants and spectators. Even the local wrestling is a must-watch in the village. We see sports as another means of bonding together even with our enemies.
10. We are crazy about cars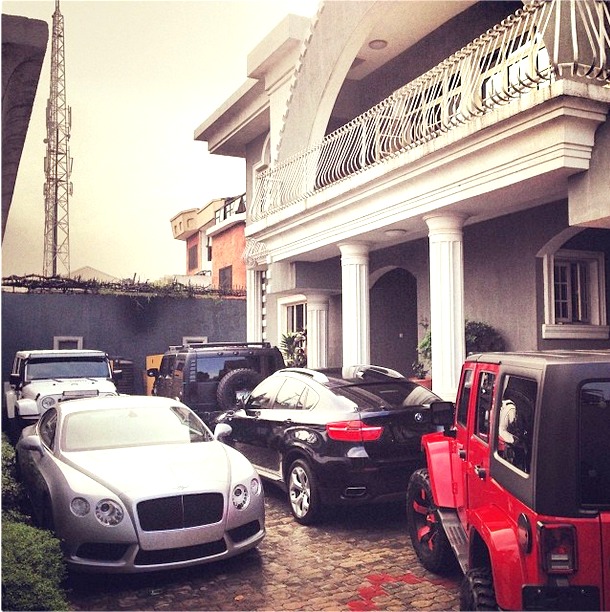 We love cars especially the luxury and the latest models in town. We celebrate the arrival of our new cars like we celebrate the birth of a new baby. Sometimes, we even put up parties to celebrate our new cars. Of course, it mustn't be brand new. Whether it is 'tokunbo' or new, a new car is a new car to us.
11. We are passionate about money-making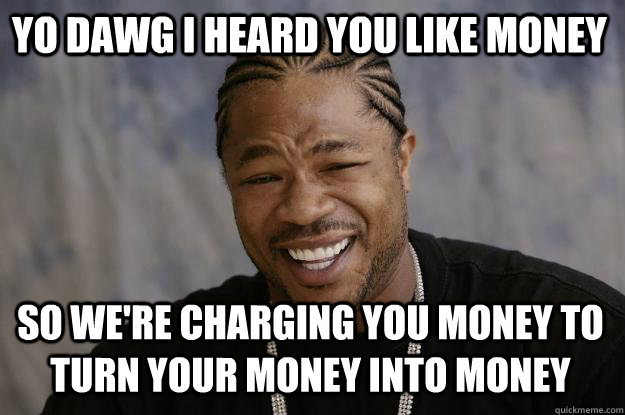 The only reason that Nigerians work hard is because they are passionate about becoming successful and making money. It does not matter the kind of job that is fetching us the money, what matters is that success is achieved at the end of the day. When a business gives out a lot of returns, it doesn't take minutes for thousands of people to start the particular line of business. It is in our genes to be successful and rich.
12. We love shortcut – we believe it is the easiest route to success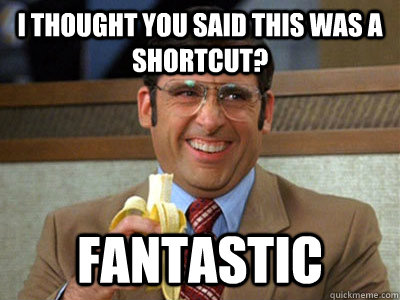 Hardwork may pay but a lot of Nigerians are passionate about looking for fast ways of achieving success. Little wonder you find a lot of Nigerians scaling protocols to be served.
13. Music and dance make our world go round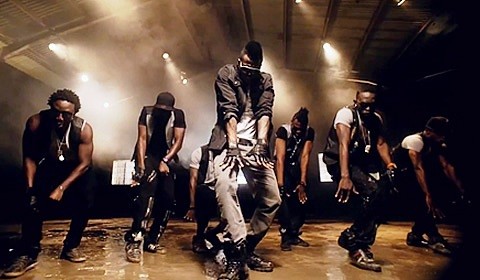 From Shoki to Skelewu, hiplife to blues; Nigerians do not have shortage of dance steps and music. In fact, there is hardly a day that Nigerians are not seen singing and dancing along with popular artistes. Even the bus conductor with a headphone connected to music can forget to collect money from passengers when carried away by the music.
14. We own the latest electronic gadgets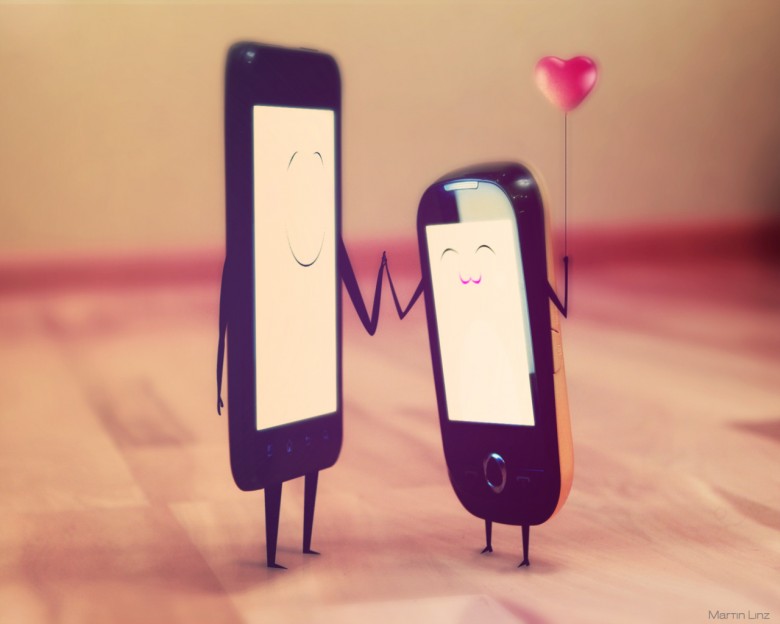 Technology has come to Nigeria and we are not letting go. Talk of the latest Smartphone or in-house gadgets; we cannot get enough of them. We change our gadgets like the way we change clothes, we are so passionate about our gadgets that we can starve ourselves to get the best.
15. We cannot wait for public holidays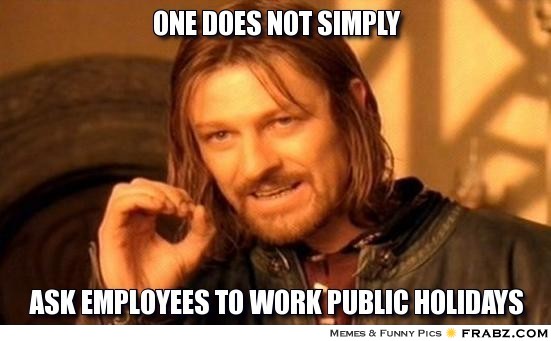 Who doesn't like holidays? Nigerians love holidays and festive periods. From Christmas to New Year, Workers Day to Democracy day, and many other religious breaks, we cannot wait for it to come. This is the time we abandon the office work, forget the worries about our school work and indulge in socializing, drinking and eating good food. We wish holidays are everyday.
16. Family is our number one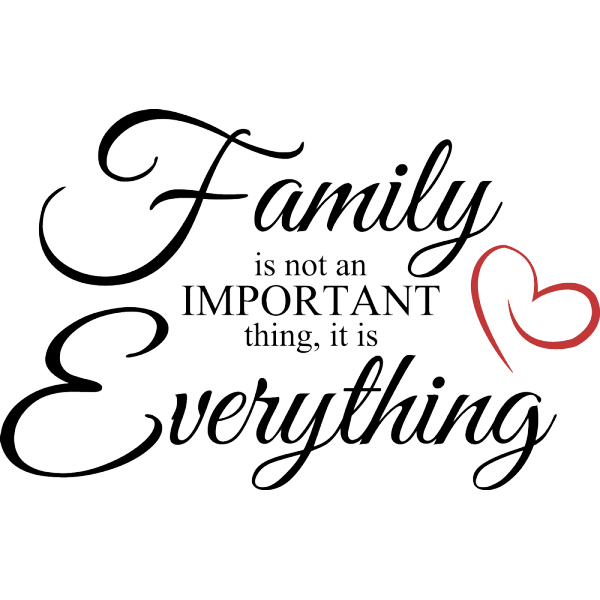 No matter how busy we may be, we do not joke with our families. The bond is strong and cannot be cut by strangers. We love ourselves and would always defend, help, advice and move along with our families. This is the best cult we can ever join because that is where we can be the kings we may not be outside.
17. Education is our bedrock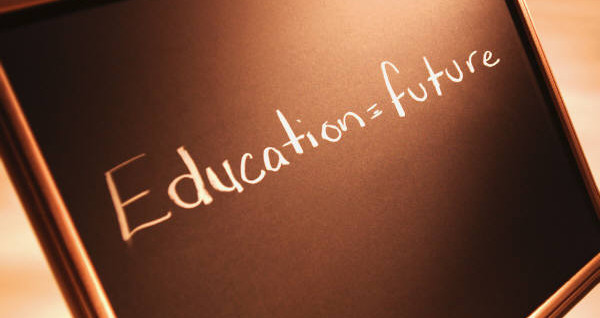 Nigerians are very passionate about going to school, either formal or informal. Getting admission into a tertiary institute is something that is held in high regards all over the country. We push even those who do not like education to do anything around education.
18. You cannot take religion away from us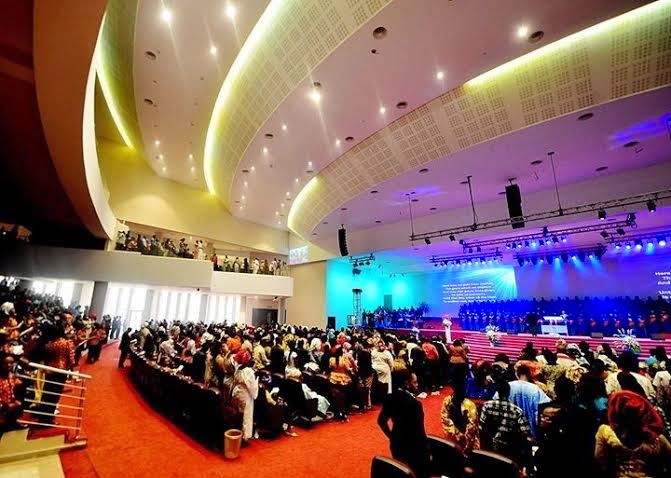 The whole world may be religious but we believe that we are the most religious people on earth. A look at our backyards would sprout hundreds of religious places. We do not play with our religious days and can even die for our religion.  We strongly believe in God and passionate about our religious beliefs.
19. Together forever in our weddings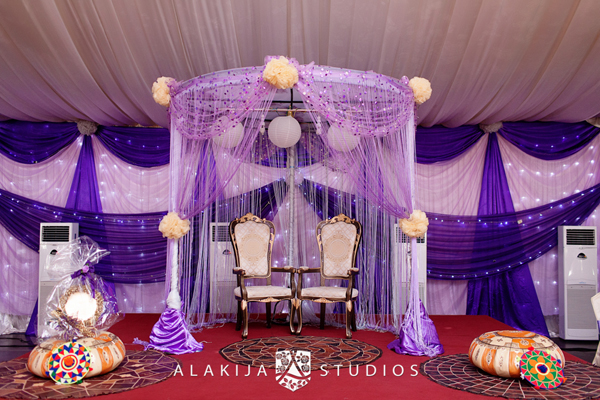 The preparation of a wedding, the clothing of the groom's men and 'aso-ebi' make wedding an exciting event in Nigeria. We are passionate about getting married and attending weddings. There are a lot of things that we would love in weddings, the delicious foods, the free gifts and the wedding concepts.
20. We cannot erase our culture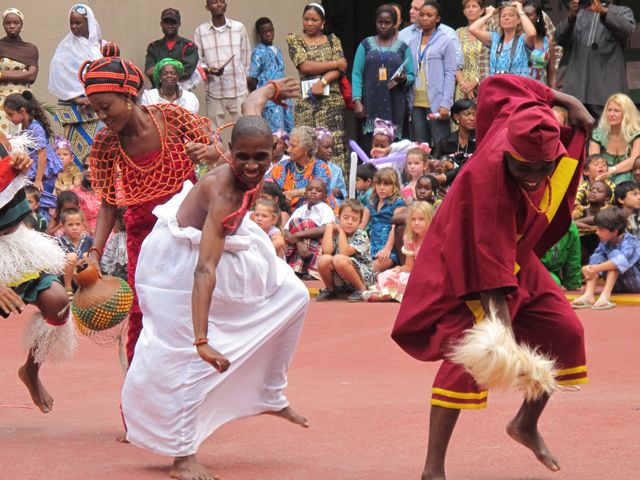 Even though, the world is developing rapidly with technology. It is an abstract when we celebrate our culture. We push the modern age aside when we are celebrating our cultures. We may not be practising these cultures in our modern cities, but when it is time to exhibit our roots, we never shy away from doing that.