Wherever growth is, change is present. Nigeria is blessed with both natural and human resources, thus innovations within our shores happen daily. The blend of ethnicity and cultures make tourism beautiful within the shores of this great Nation. Every town, city and state strive to make life worth living and comfortable through the creation of exciting spots like hotels, restaurants, bars,cinemas, resorts, parks, schools, shopping malls, radio stations and many more. These spots are remarkable and known for something special. Here are 25 exciting new spots to see in Nigeria for a memorable experience:
1. Akwa Ibom International Stadium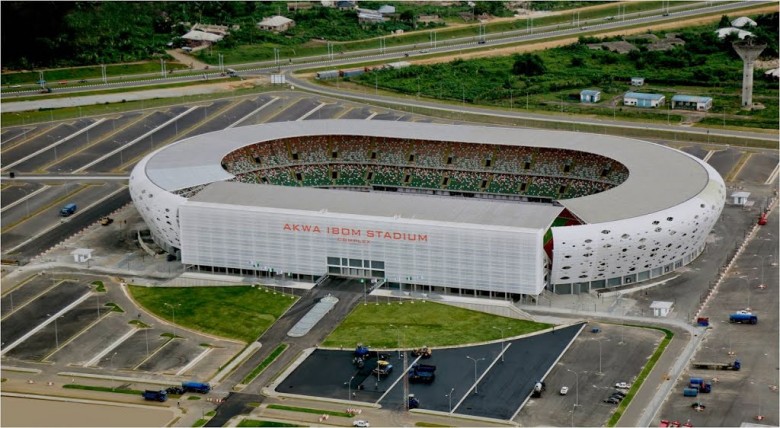 Recently built and commissioned, Akwa Ibom International Stadium is the newest exciting sport destination in Nigeria. It is located in Uyo. The stadium has been nicknamed as "the Nest of Champions" and it features the top-notch facilities such as high-tech floodlights, security camera, bullet proof VVIP, 36 emergency exits, all natural grass, seating terrace and many more. The stadium is a huge capacity with an captivating atmosphere and magnificent architecture.
2. Ado Bayero mall, Kano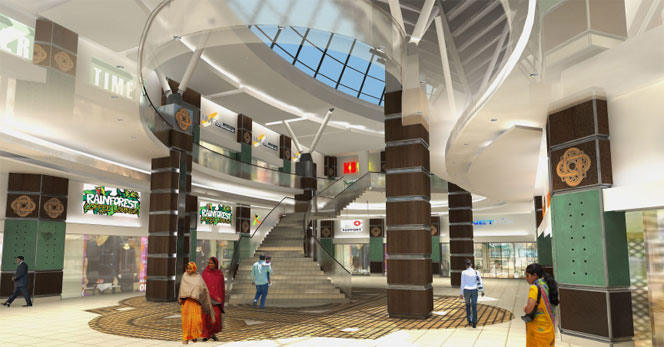 Ado Bayero Mall is described as the largest shopping mall in the Northern part of Nigeria, with facilities that are unparalleled. The shopping mall is one of the most amazing retail destinations in Nigeria. It has luxury department stores, restaurants, indoor multi-screen cinema – Film House Cinema, media stores and entertainment playgrounds for children. You will also find some major International shopping retailers such as Game and Shoprite here. You will definitely have the best shopping experience! Visit: Ado Bayero Mall
3. Port Harcourt Mall, Port Harcourt

Port Harcourt mall, the biggest shopping mall in the city,  is located along Azikiwe Road, next to the Government house in Port Harcourt. The shopping mall brings a whole new shopping experience to the capital city of Rivers. It offers a full range of entertainment, leisure and shopping. The mall is home to Spar, one of the largest shopping retailer across Africa.
4. Xovar Lounge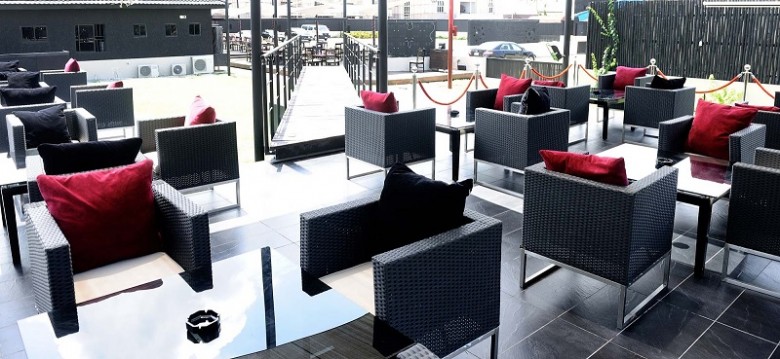 Xovar Lounge is a beautiful event and relaxation centre, located in Eti-osa beside Germaine Autocentre in Lekki-Epe Expressway, Lagos. The lounge offers a great atmosphere for indoor and outdoor events. It has a restaurant and bar, where you can hang out, wine and dine with your friends, it's a perfect atmosphere to conduct a business meeting too.
5. Melting Moments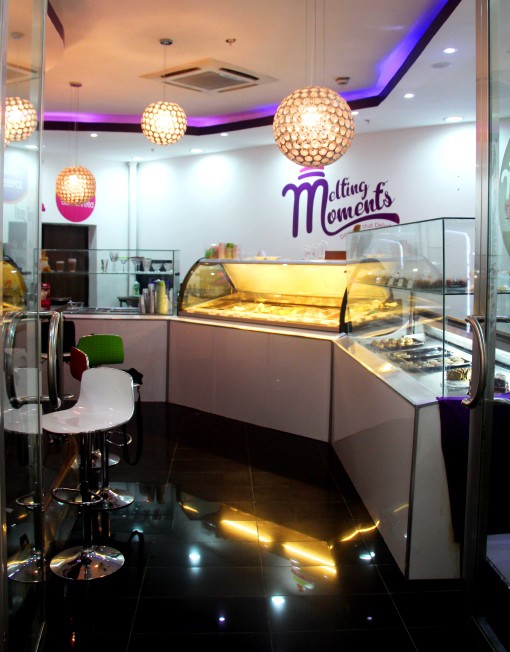 This is a place where you get varieties of ice cream, from vanilla, passion-fruit to strawberry flavour. The aura that this place provides and the welcome is extraordinary. This is one of the best places to take your kids during the weekend. Melting Moments is located in the Ikeja city mall, Alausa-Lagos.
6. Heritage Mall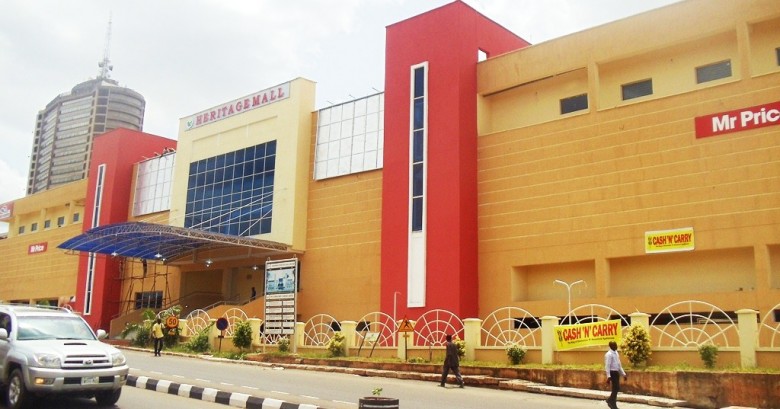 Heritage Mall is an ultra-modern shopping mall located in Dugbe, Ibadan South-West. It is the biggest shopping complex in the city and it is well-known for Film House Cinema, which is located inside the mall. Heritage Mall has a variety of department stores offering the popular brands and designer items. Whether it's fashion, food or entertainment, you will find its most avant-garde appearance at Heritage Mall.
7. The Bukka Hut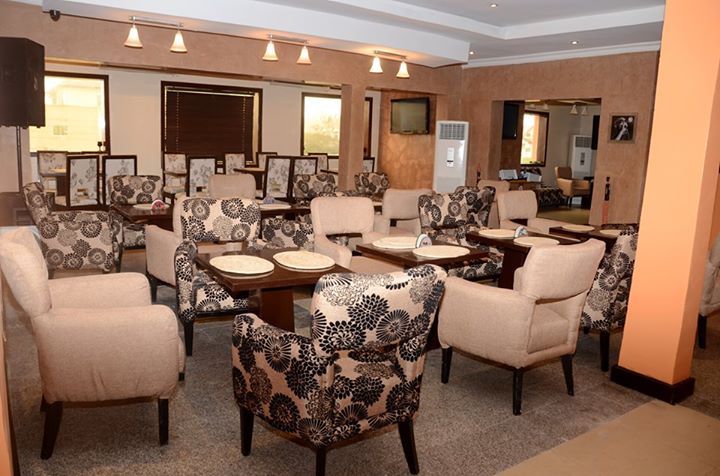 The Bukka hut is located in Ikota shopping complex in Ajah, Eti Osa. If you want to have the best of Nigerian and continental dishes it's certainly the place to go in the area. Bukka Hut dishes out delicious home cooking, with a taste of the unexpected. Visit: Bukka Hut
8. Grills In and Out Restaurant, Abuja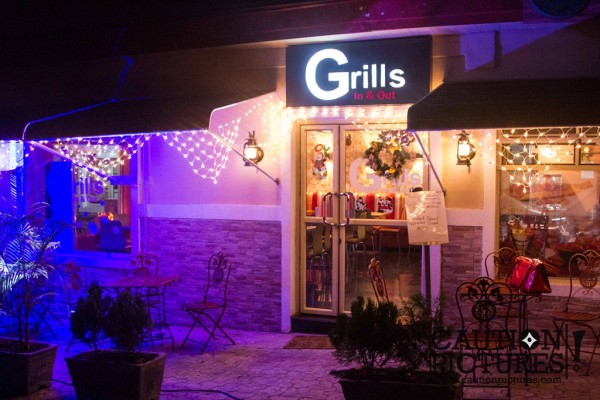 This restaurant is a smart choice for dining in Abuja and it's also a good place for a date night. You will find a great mix of delicious foods and drinks here. The restaurant is located in Kindia Close, off Bangui Street, Wuse II, Abuja.Visit: Grills In and Out Restaurant
9. Hallydays Hotel & Resort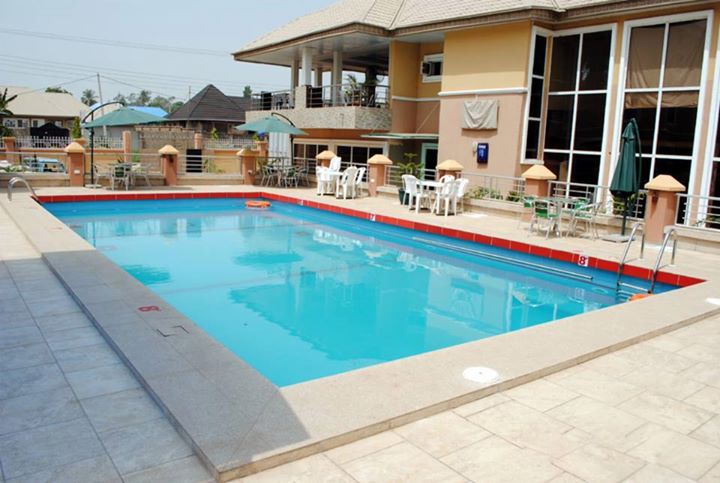 Hallydays Hotel and Resort is located in Markurdi – 16 Daniel Shinyi Street, Ankpa Quarters. The hotel give guests an amazing feel for the local flavour. It features a swimming pool, fitness centre, restaurant and bar, conference halls, catering services and a range of amenities. It's a place that takes your mind out of this world.
10. Open Heaven Hotel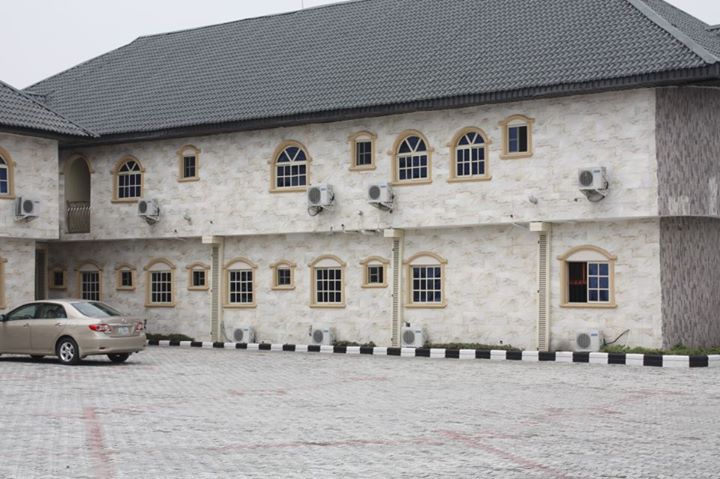 Open Heavens Hotel is a place of privacy and a sanctuary of stylish taste. It is located on Trans Warri/Ode Itsekiri Road, Ifiekporo in Warri. The hotel features a range of exquisite amenities including restaurants and bar. Guests can indulge and delight in the culinary excellence of the hotel's restaurants.
11. Domino's Pizza, Ibadan

Domino's Pizza is garnering some amazing buzz in Ibadan right now. It is located at 6, MKO way, ring road in Ibadan. What more can we say? it's Domino's pizza, a place that defines what pizza really is.
12. De-Nevilla Hotel, Kaduna
De-Nevilla Hotel captures a uptown mood with its spacious and deluxe rooms, stylish furnishings and interior designs. The hotel caters for guests' needs and it reflects the luxury taste and pulsating energy of the city of Kaduna. It is located on Kigo road, in Kaduna.
13. Pep Store, Ojodu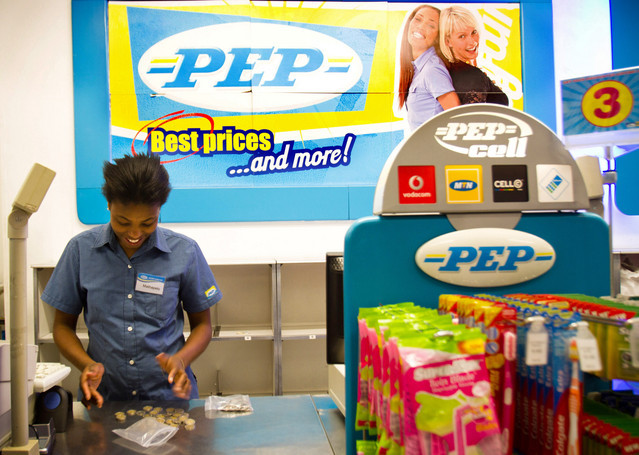 Photo Source: Bloomberg.com
Pep, one of the largest retailer in Africa, opened a branch in Ojodu about a year ago. Pep Store Ojodu is located beside First Bank in Ojodu-berger, Lagos state. The store offers the best of prices in terms of kiddies wear, kitchen utensils, groceries and many more.
14. The Nordic Villa, Abuja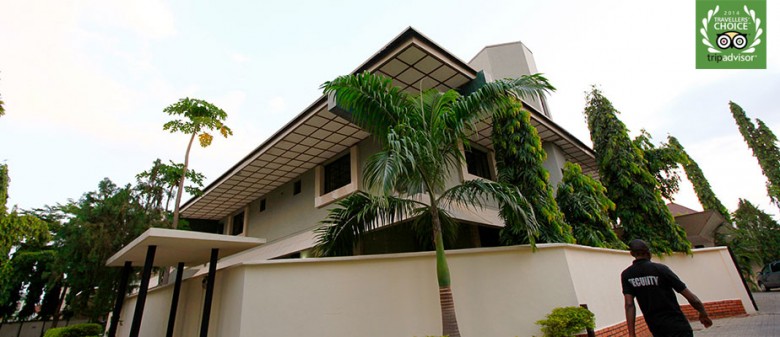 This is a private guest house located in secure and serene area of Jabi, precisely along Mike Akhigbe Way, Abuja. The Nordic Villa surely meets every need, from matchless service, great amenities to luxury accommodation. The guest house will make anyone feel comfortable and at home.
15. 355 Restaurant and Lounge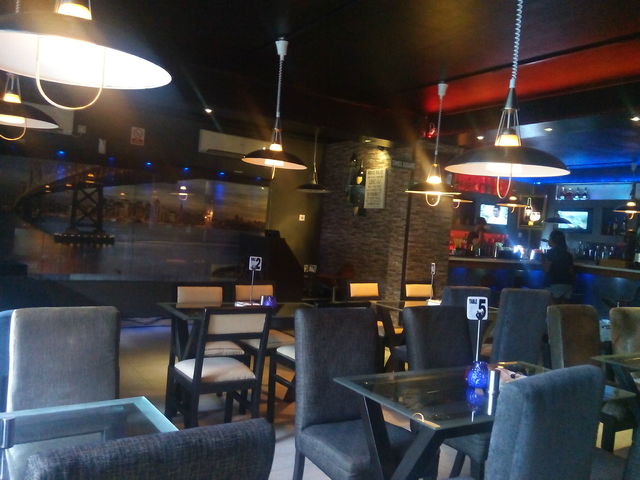 355 Restaurant and Lounge, recently opened and located in the heart of Victoria Island – 9A Oko Awo street off Adetokunbo Ademola in Lagos. If you are looking for the best place in Lagos for a romantic meal or unhurried lunch, head to 355 Restaurant. Satisfy your cravings for Mexican meals here, they also serve continental foods. The restaurant offers great ambiance, wholesome cocktails and delicious food.
16. Hampshire Resort and Spa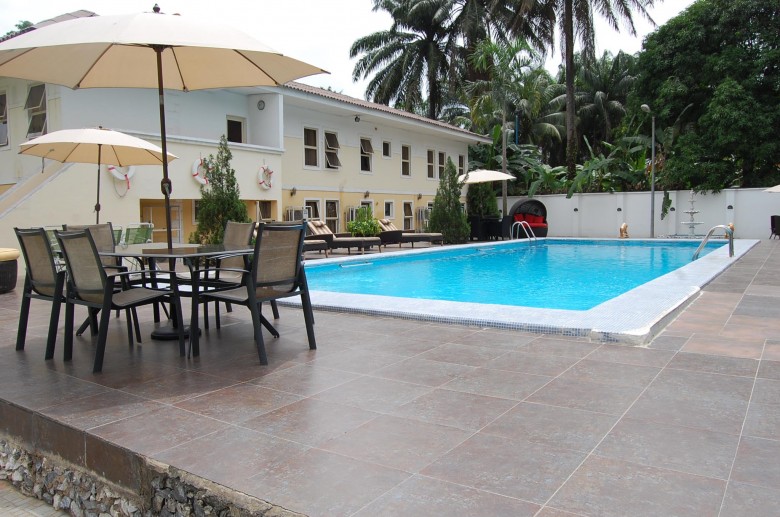 Guests feel really comfortable in this stylish private atmosphere, which includes a top-notch entertainment and dining features. Hampshire Resort and Spa is located on Miller close, GRA in Sapele.It is a beautiful place for great hospitality. Visit: Hampshire Resort & Spa
17. Cold Stone Creamery, Ibadan

Cold Stone Creamery was opened in Ibadan in February, 2014. It is located on Ring road after mobile gas station, Ibadan. It offers an ultimate ice cream experience, from shakes to smoothies. If ice cream is art, then Cold Stone Creamery is Picasso. Visit: Cold Stone Creamery
18. Palm View Hotels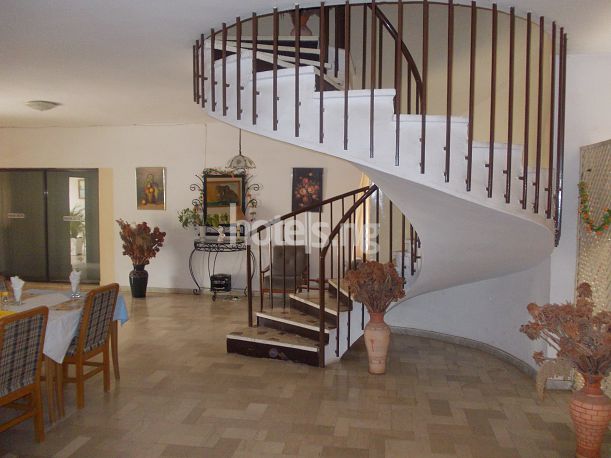 Palm View Hotels is designed to give guests a memorable stay. Each room features good furnishings, amenities and services to provide comfort. It is located on Nagogo road, off Rebah road in Kaduna.
19. Monalisa Hotels and Suites, Yenagoa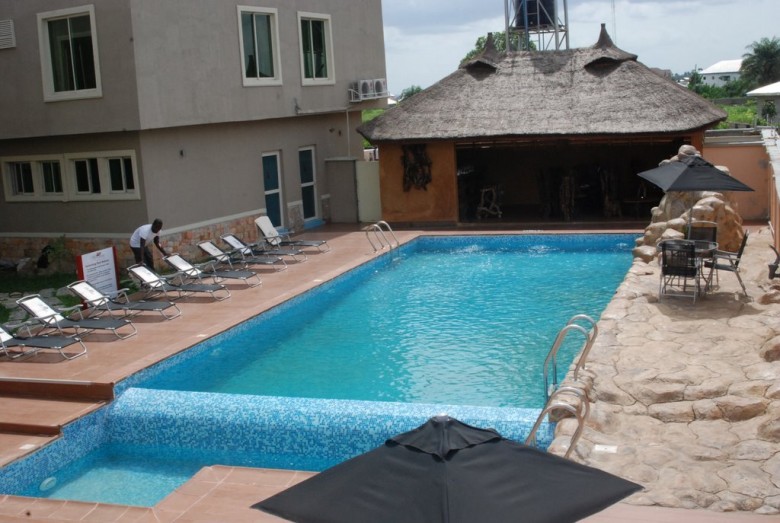 Monalisa Hotel is the toast of the town, a beautiful boutique hotel with the smooth blend of contemporary and fashionably styled interior, top-notch amenities and customer-centric service. The hotel is located at Yenizue-Epie Road, Off Isaac Borrow-Express Road, Yenagoa.
20. Ibom Tropicana Entertainment Centre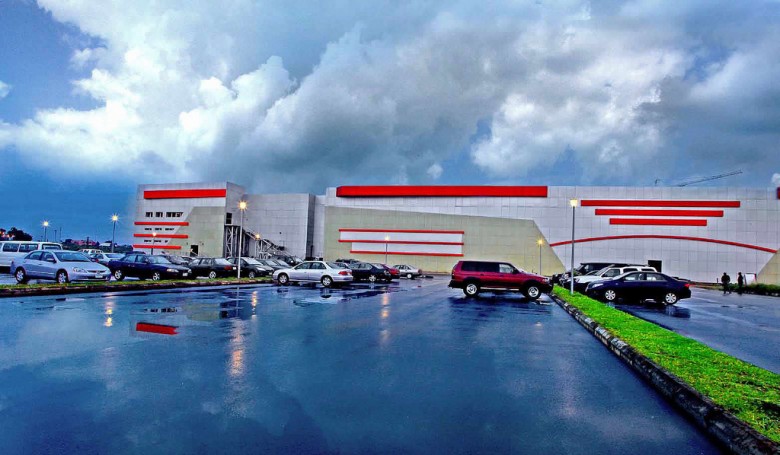 This is a massive entertainment centre and shopping mall. It features 59 standard shops, an ultra modern convention centre, a five star hotel with 250 stylish rooms, a theme park, a cinema and many more. It is located in Udo Udoma Avenue, Uyo.
21. Festival Mall, Festac Town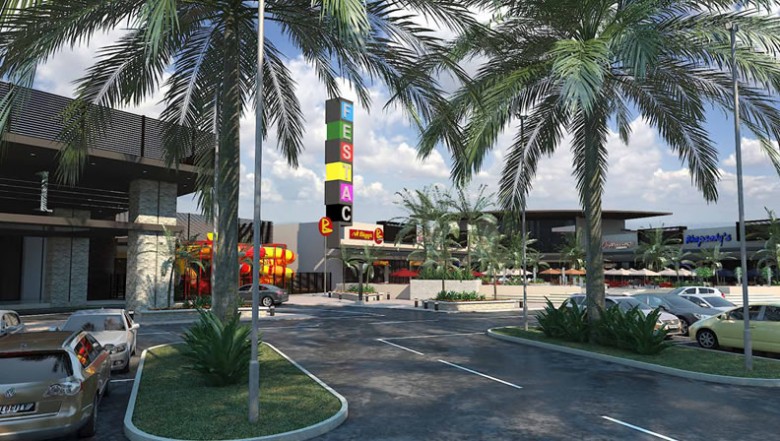 Located at Amuwo Odofin area, Festival Mall is one of the largest shopping malls in Nigeria. The mall provides exceptional shopping and entertainment experience including cinemas and a host of your favourite brand names.
22. Steffan Hotel and Suites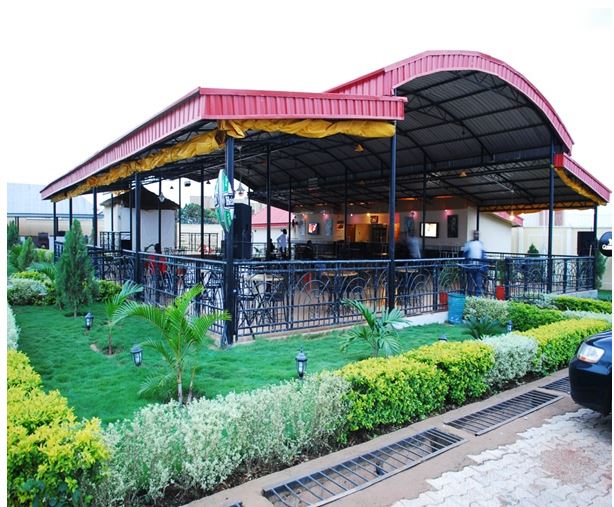 Steffan Hotel is located in Mai Adiko Road, Rayfield Jos (Plateau state). It reveals distinctive features including an outdoor and bush bar, which are exquisite. Services here are impeccable. Visit: Steffan Hotel
23.  Ndubuisi Kanu Amusement Park, Lagos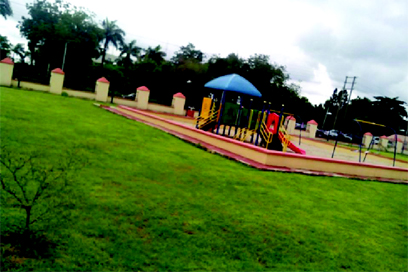 Ndubuisi Kanu Amusement Park is a newly built recreation park, located in Alausa, opposite the state house in Ikeja. it's a great place for  relaxation, children's excursion, family retreats and an amazing place to hang out with friends. The park has a standard basket court.
24. The New Tejuosho Ultra Modern Shopping Centre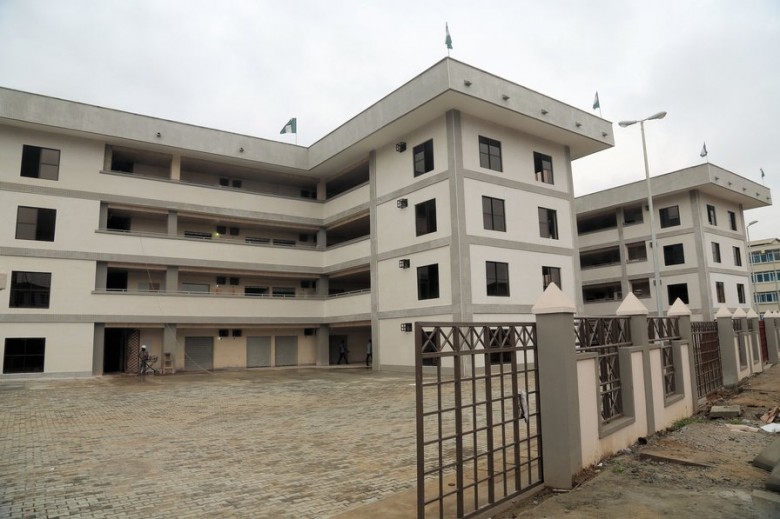 Tejuosho Ultra Modern Shopping Centre is located in the heart of Yaba central area by the rail road in Yaba, Lagos state. When it comes to shopping, it is a world of choice. You can everything you need here from latest brands – fashion, perfumes, handicrafts and many more. Apart from this, the street where the shopping mall is located is lined with boutiques, jewellers, banks, showrooms, great location for window shopping. Visit: Tejuosho Shopping Center
25. Franzy Suites and Lounge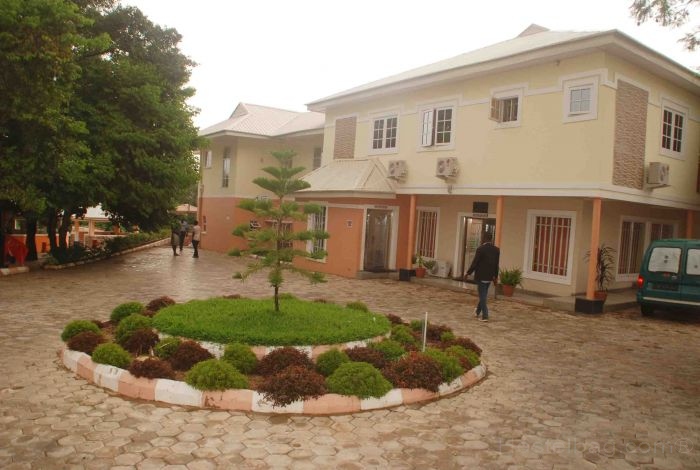 The hotel offers a unique experience of refined style and unobtrusive indulgence. Franzy Suites and Lounge is located in Rest house lance, Plateau hotel road. It's a new story in town, its location and modest services make it a great choice for short or long stays.