Abuja, Lagos and Calabar are the most famous cities in Nigeria, but there are many other interesting and fabulous cities that don't get much love from Nigerians because the popular ones have stolen all the glory and dominated everywhere. These underrated cities are liveable and exciting. You don't have to wake up 4 am to beat traffic or squander your salary before pay day just because you are living above your what you can afford.
We rated these cities by combination of factors like low cost of living, cheap housing facilities, low crime rates, quality educational facilities and good amenities. Here are 5 most underrated cities in Nigeria that will provide you with the lifestyle that is good enough for you.
1. Enugu
People often forget Enugu because it is not full of drama like Lagos or Abuja. But the city has its own energy and unique beauty. The city is truly comfortable to live because of its laid-back quality of life and Enugu people are really nice. Enugu, popularly known as the 'coal city' is blessed with interesting neighbourhood, beautiful attractions and great architecture. Enugu has become one of the liveable cities in Nigeria with improved housing and public transportation. The streets and districts have grown increasingly sophisticated with stylish malls, inclusive bars and clubs, contemporary restaurants and many other amenities. Enugu offers unusual experiences for affordable lifestyle compare to the popular cities.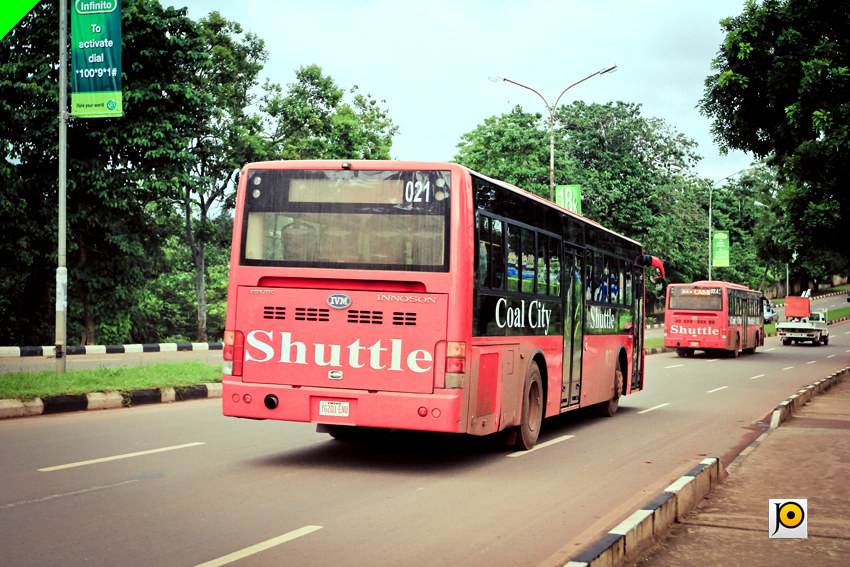 2. Ibadan
Many people have the notion that Ibadan is still that ancient town with panoramic brick townhouses our fore-fathers lived in. Well, that is no longer the case, there is much more to experience in this metropolis. The underrated city has been reborn in the past few years with upscale neigbourhood, beautiful hotels and restaurants – even local 'bukas' such as Mama Ope Buka at Mokola has stepped up its game. Places like Agodi gate has been restructured and no longer as rowdy as it used to be. You will find great street foods – local specialties such as 'Amala and Ewedu with roundabout meats' – this makes this city more memorable. Nightlife in Ibadan is exciting, especially in the trendy part of the city – live music, clubs and bars, you will surely be entertained. Low living and housing cost, big business interests – lots of companies ( both local and International) are opening branches in Ibadan. Everything is now bigger and better in Ibadan.

3. Ilorin
Ilorin is really a great place for a family to live. The underrated city is blessed with lots of natural resources, beautiful attractions, quality educational facilities, Ilorin University campus, historical relics, modern infrastructures, and low unemployment rate. The city has several health care facilities that cater for its residents. Shopping in Ilorin is supreme, you will find lots of shops and mall. Ilorin is a great place for people who wants a relaxed lifestyle.
 
4. Onitsha
Onitsha has been booted off most Nigerians' radar because they think it is boring and undeveloped. However, the city has been  growing quietly and now it is really a warm city where you can enjoy the big metropolis'benefits on a moderate budget. The underrated city is an exciting places to live, it gives a subcontinental thrill and the locals are proud of its charm and laid-back atmosphere. You should see an Ibo guy talk about Onitsha, you will love it. Onitsha is growing rapidly, the city is attraction lots of foreign Industries with huge capital resources. Onitsha has got everything that will give you a comfortable lifestyle, from cheap housing to low cost of living. Maybe that is why the locals love their city so much.
 
5. Sokoto
Sokoto is perceived to be unsafe, so it is not surprising that the city is not exactly a place people want to live, work or visit. However, the city is a vibrant city with cosmopolitan vibes. The city is surrounded by interesting sights and attractions, beautiful architecture, scenic lakes and dams, good housing stock and a great neighbourhood development. Sokoto is said to have some of the best road networks in Northern Nigeria. If you love Northern music, art and culture, you will love Sokoto more. Meat is cheaper at Sokoto Meat Market. Sokoto is an exciting place to live.