1113 Views
February 11, 2016
6 Key Points To transform Upcoming Artists Into Show Stoppers
Despite the great determination of upcoming artists to go all out in the ever evolving Nigerian music industry, it's no surprise that many upcoming artistes who have surfaced have not been satisfactory to listeners and themselves. It's either they have poor quality productions or couldn't find their way around the industry.
Majority of these artistes are tired of doing free shows but inspired by money and solely dependent on the approach by record deals and labels.
These threats however gets these new acts weary and lose their way up.
Following creative conclusions drawn out of case studies in order to amend the effects of these circumstances faced by the newbies in the industry, hence the creation of this list of needs every upcoming artiste must seek.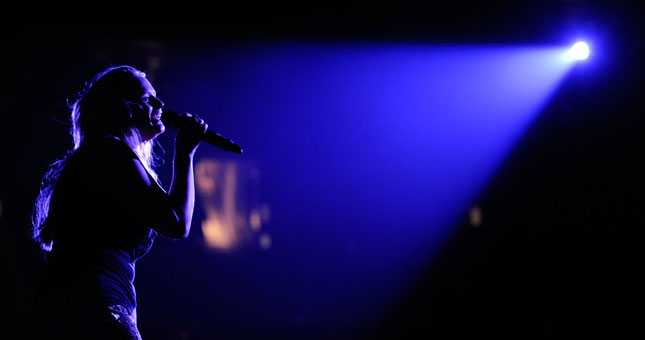 1 – You Need to be Talented Talent allows you to be original and creative This enables you to produce good music always. Without talent, evergreen songs like can't be guaranteed.
2 – You Need to Behave Talent is never enough for any artiste. However, loyalty, respect, humility, patience etc; are the least attitudes every upcoming artiste must portray to gain support in the African music world.
3 – You Need a Working Budget Most upcoming artiste dream of buying houses in Banana Island, Lekki, Johannesburg and Kampala when they hit stardom yet wait on record labels all their life to achieve these goals. You can't buy an over-sized trouser without a belt. Thus, only a working budget will do for you. A working budget allows you to have quality productions, promote your songs and reduce your chances of being star-struck while rising as a superstar. It gradually makes the music business work for you. As they popularly say, slow and steady wins the race. A good manager or promoter can strategize a budget that can work for you.
4 – You Need to be Heard Every upcoming artiste has low audience not because they are not good but because they don't have a stable promoter, promotion team or promotion platform. A good personal or stable promoter in your music crew handles your audience and increases your publicity range, time for work and productivity – termed 'division of labour' in Economics. This is essential as it relieves stress and over-time while pursuing your life career.
5 – You Need to be Updated and Consistent As an upcoming artiste, you need to be up-to-date with songs, music and entertainment news, events etc; especially with the ones that engage A-list artistes. However, a good manager can cover for this course totally. While getting notes on updates, make a working schedule for your calendar in relation. Also, being consistent while doing all mentioned above is necessary to at least maintain your stage in the fight and renew your validity in the music industry.
6 – You Need to Manage All Needs Above A Nigerian would exclaim, 'Manage a Behaviour?!!!'. Yes, every lion has a tamer likewise every star has a manager. A music manager is the eye and hand of the artiste in the music business. He monitors your progress, updates, and music market while grooming you. A manager engages you in shows, tours and exhibitions too. Managers are more effective than artistes in the music world. Exceptionally, some talented artistes have managerial abilities.
In generally, with these 6 key points, an upcoming artiste can transform from a studio rag to a show stopper in Africa. Any questions? Kindly use the comment box, let's have an extensive discussion.