A young unmarried woman and a man have been publicly caned in Indonesia's Aceh province for being "too intimate" with each other.
The two university students, 23-year-old Wahyudi Saputra and 20-year-old Nur Elita, were caned for "khalwat" – affectionate contact – in front of a crowd, according to the The Jakarta Post. They were struck five times each and Elita was reportedly carried by officials to an ambulance after the punishment.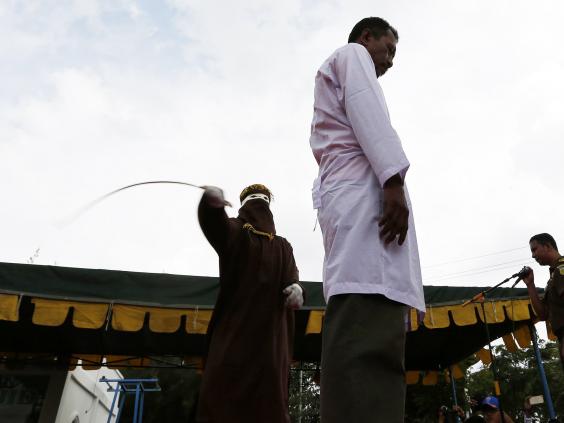 Four other men were caned for "indecency and gambling", prohibited under Islamic law.
All the victims were punished in the front yard of the Baiturrahim mosque in Banda Aceh, and one onlooker was Deputy Mayor Zainal Arifin.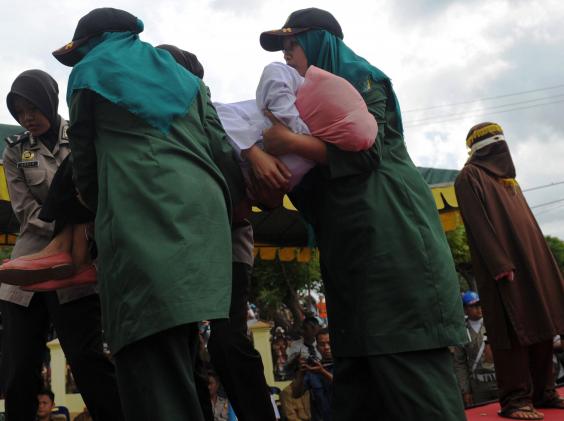 "Take these punishments as a lesson. What has been done by these convicts should not be taken as an example. And I hope their canings in Meuraxa district today will be the last ever," he said, according to Antara.