President of the African Development Bank (AfDB) Akinwumi Adesina has been awarded a honorary doctorate degree in Management Sciences by the Nigerian Defence Academy (NDA).
The institution also honoured Muhammadu Indimi, Chairman, Oriental Energy and a career military officer, retired Lt. Gen. Chikadibia Isaac Obiakor with doctorate degrees.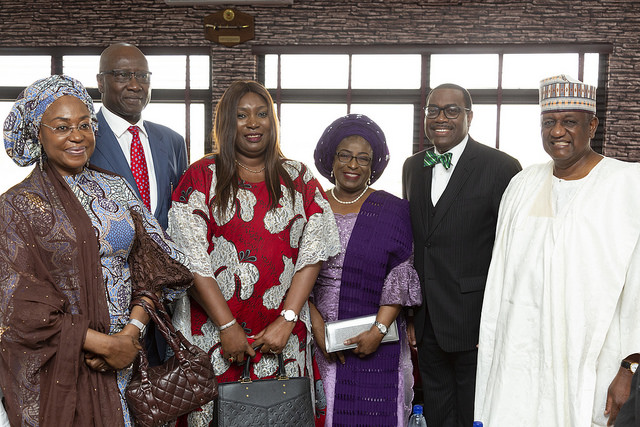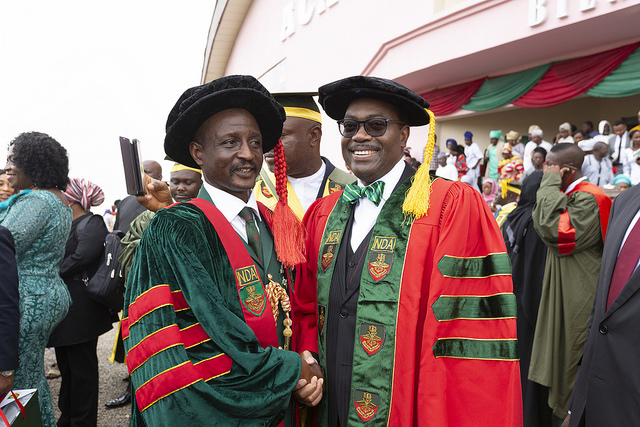 The honorary degrees were conferred on the trio for their distinguished services to the Federal Republic of Nigeria, during the 29th Convocation Ceremony of the institution, held on Thursday in Kaduna.
The honorary recipients are exemplary Nigerian ambassadors who have made indelible impacts in and outside the country, said Maj. Gen. Adeniyi Oyebade, Commandant of the Academy.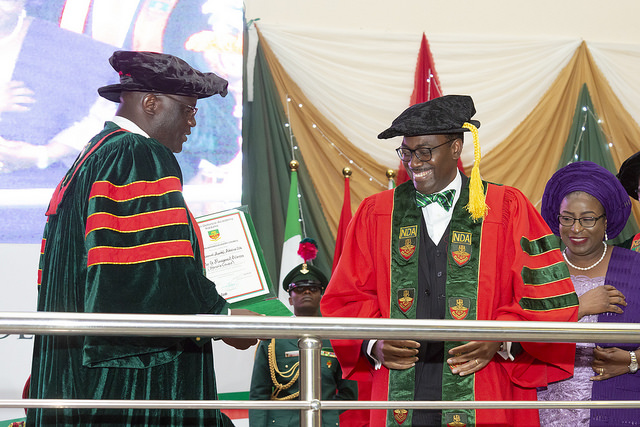 In his response, Adesina lauded the academy as one of Nigeria's finest bastions of academic, military, character and leadership training and commended its values of discipline, hard work, integrity, and patriotism.
"The Nigerian Defence Academy is an exceptional symbol of Nigeria's strength and unity. Its world-class military and academic rigor has produced and continues to produce some of Nigeria's best, brightest, and finest," Adesina remarked.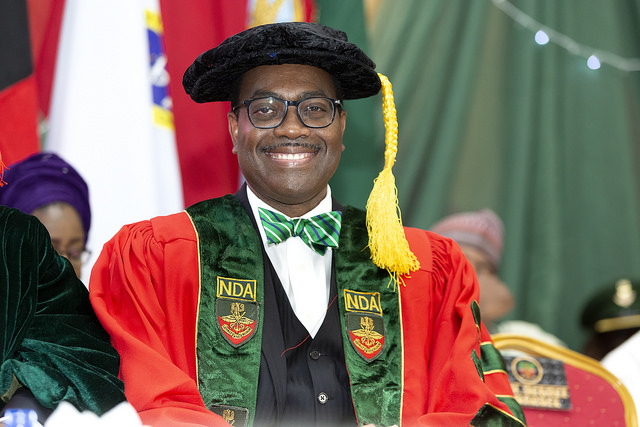 The Nigerian Defence Academy was established on 5 February 1964 in response to the defence needs of the then newly independent West African nation. The 2018 convocation ceremony featured 1,562 graduates including cadets of the institution's 66th Regular Course and post-graduate students.
See more photos below: