Leading African Sports apparel and footwear manufacturing company AFA Sports, positioned itself as a trailblazer in fashionable athleisure wears worldwide as the brand graced the runway of the maiden edition of the Spice TV Lifestyle Awards in Lagos on Wednesday, December 5th, 2018.
AFA Sports had on display 12 incredible lifestyle looks featuring the LIV tracksuit that has embossed on it the national flags of all 54 African countries. The CTG1 – an innovative footwear with advanced arch support and rubber outsole borrowed from the multi-movement patterns of the Sahara Desert along with other stylish apparels.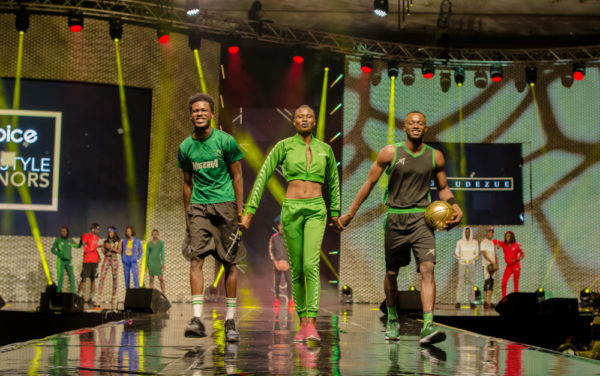 While speaking about the inspiration for the designs, Ugo Udezue, CEO of AFA Sports stated "Our style inspirations are intrinsically African, we focused on the uniqueness and the dynamism of the continent to develop the right texture of fabric and colours on display"

For the past two years, AFA has continuously been driving home-grown organic innovation including groundbreaking design products that propelled the Nigerian Women's National Basketball (D'Tigress) to the Quarter-Final of the recently concluded FIBA Women's 2018 World Cup team. AFA has further re-enforced its creativity in the market by designing fashionable high-street apparels, sportswear, and equipment.
The journey began in 2016 when Ugo Udezue realized that due to the lack of air conditioning systems in the basketball gyms in Africa, the players found it hard to catch the slippery balls while playing. He decided to come up with a basketball that could absorb sweat. This has served as an inspiration for all AFA products, customized to the African environment and culture with a global view.
The Spice TV Lifestyle awards held at Eko Hotel and featured live performances, a fashion show, an award ceremony, and celebrity guest appearances. It was a night to honour style inspirations across the continent of Africa and AFA sports played a key role this year in influencing fashion trends.