Bukola Fakorede, a youth corps member serving in Rivers state has come out to refute the claims that she is dead.
In a picture that went viral on the election day, Bukola was seen in the arms of her colleague, and people assumed she was dead as violence was reported to have taken place in the state.
However, while reacting to a post dedicated to her colleague, Bukola explained what happened.
"I can't thank him enough for carrying me.. If he hadn't , I don't know what would have happened because immediately we left the INEC office, I had spasm and breathing became difficult too. Honestly, I thought I was going to die…" she explained.
Bukola, who would be passing out from NYSC next month is eternally grateful to God and her colleague for coming to her aid.
Her colleague, Adaji Muhammed was hailed and appreciated financially by some social media users, who described him as a hero.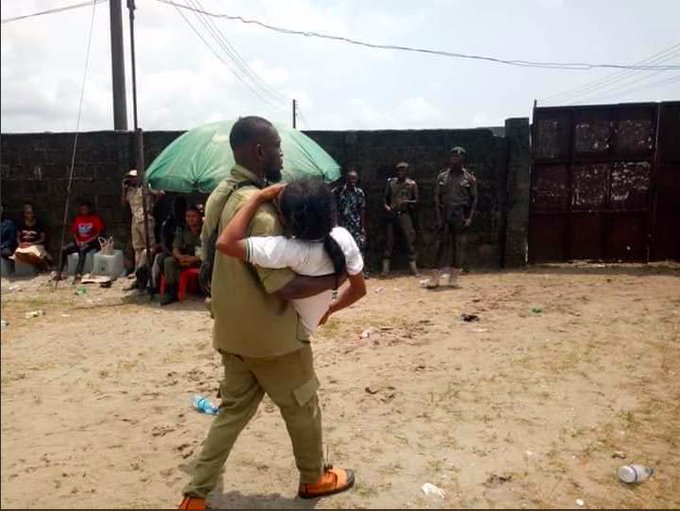 I want to use this medium to tell y'all that I'm not dead… I'm ALIVE. Thanks for ur concern
I am using this medium to inform the general public on the trending pics of a Corp member that many blogs, TV channels etc tagged dead in their major headlines that I am alive and fine..please ignore anyone who says I am dead. Thanks
To my hero @BobbyAdaji .Thank u to the square of infinity if it even exist…. God will reward you. U won't die untimely. I'm sure we will both celebrate Our POP next month in the land of the living. Our parents won't have to bury us. #imbreathing #imgrateful…P.S keep being u