Vacation is a special bonding time for most families, the connections and memories formed during such family adventure make for stories that will last for generations. Children who are still in their formative years learn a lot from visiting new environment and interacting with people from different backgrounds. Some have even discovered their talent by chance while on vacation.
Many parents will love to embark on family adventure and spend quality time with their kids, beside the traditional travelling to the village with the whole family by the end of the year. However, they have little idea about amazing family vacation destinations in Nigeria.
Therefore, we present to you 36 great places to visit on a family vacation in Nigeria:
1. Obudu Cattle Ranch, Calabar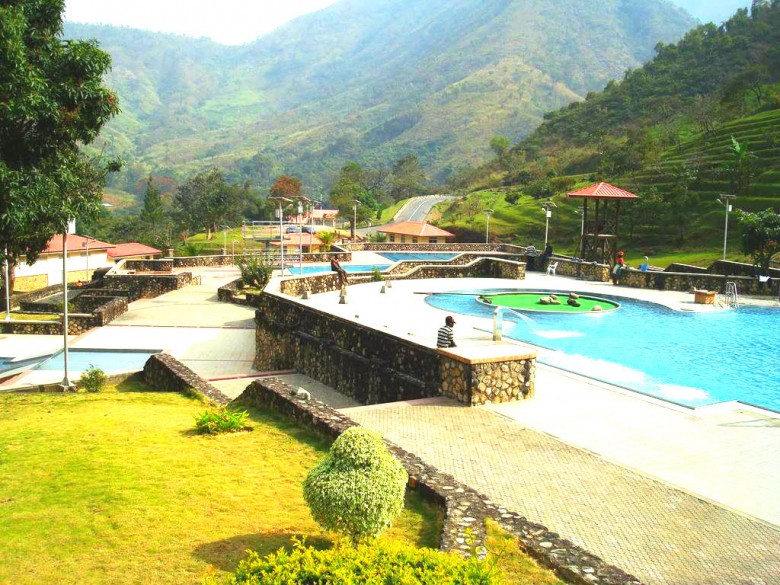 Obudu Ranch Resort is wonder place for family vacation. It features a water park with water slide and a swimming pool, a golf course, night-time bonfires and horseback riding. Besides, you will be bonding with your families and nature as you hike through forests and mountains while watching birds. The accommodations are modern and you will enjoy admirable entertainment and quality food.
2. Yankari Games Reserve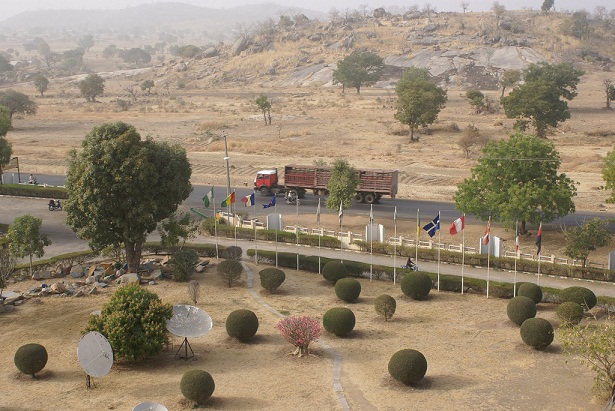 Children will be tickled at the sight of baboons, hippos, elephants and other 50 species of wildlife including variety of fishes and birds. The Marshall cave Systems and Wikki Warm Springs are exciting attractions ideal for family fun. The Wikki River is a natural swimming ground. Yankari also has outdoor and indoor sports facilities and suitable accommodation.
3. Okomu National Park, Edo State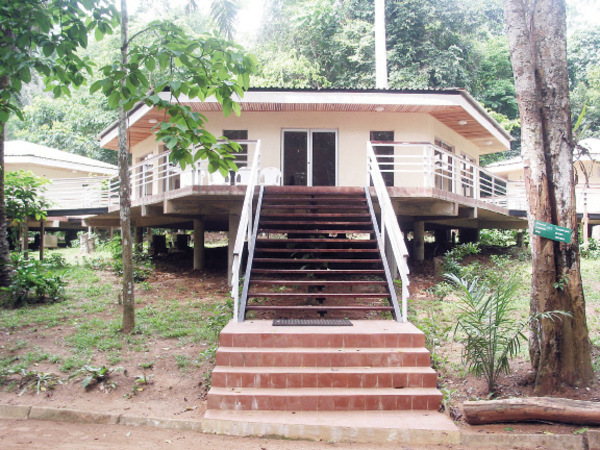 The Okomu National Park is a rain forest. It is a favourite spot for family picnics. Imagine watching above 150 varieties of birds each with its distinctive acrobatic display with your family. Similarly, children will be amazed at the sight of White throated monkey, forest elephants and other 33 wildlife species. Suitable air-conditioned accommodation is available.
4. Tinapa Business Resort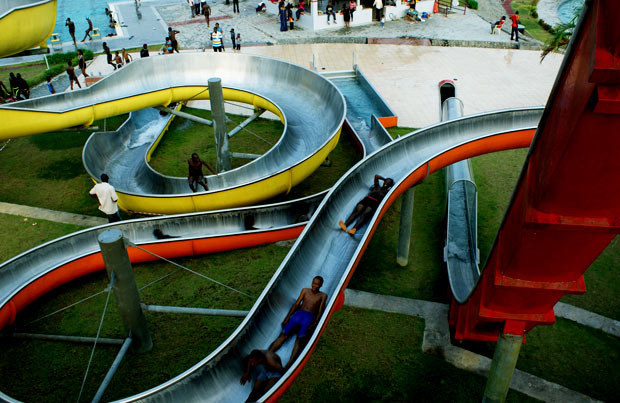 Tinapa Business and Leisure Resort is located near Calabar Free Trade Zone, it has top-notch facilities for wholesale and retail trade as well as entertainment and leisure. It has a children's arcade, an eight-screen cinema, a mini amphitheatre, restaurants and pubs. It is a great place for a family vacation. Visit: Tinapa Business and Leisure Resort
5. Ikogosi Warm Spring Resort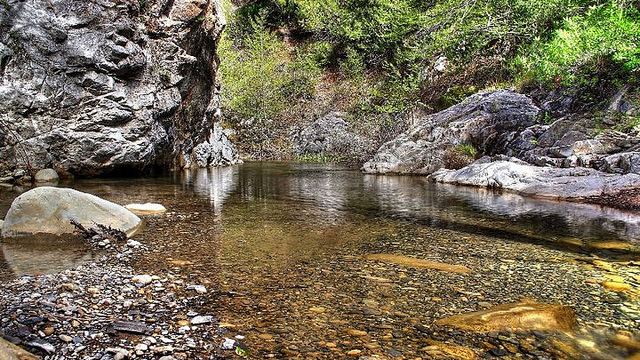 Ikogosi Warm Spring is a natural wonder, warm water spring flows side by side with a cold spring. The spot where the two springs merge is a distinctive attraction. The resort situated around the warm spring has various accommodation and recreational facilities suitable for family vacation.
6. Idanre Hills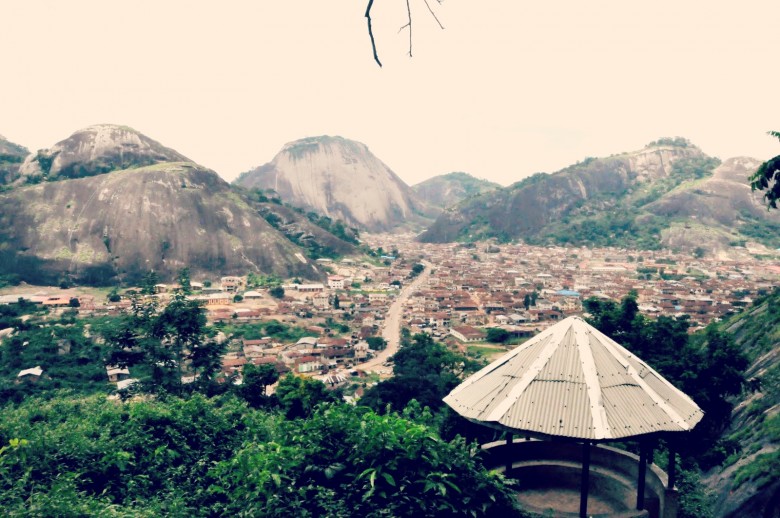 The historic Idanre Hills are situated in Idanre town in Ondo State. The beauty and the precise architectural design employed by nature in arranging of the hills is amazing. A total of 640 steps is required to reach the top with 5 resting spot on the way. The scenery of the green vegetation surrounding the hills and the crystal clear Arun River on the hill top visiting the hills a communion with nature as well.
7. Ikeja Shopping Mall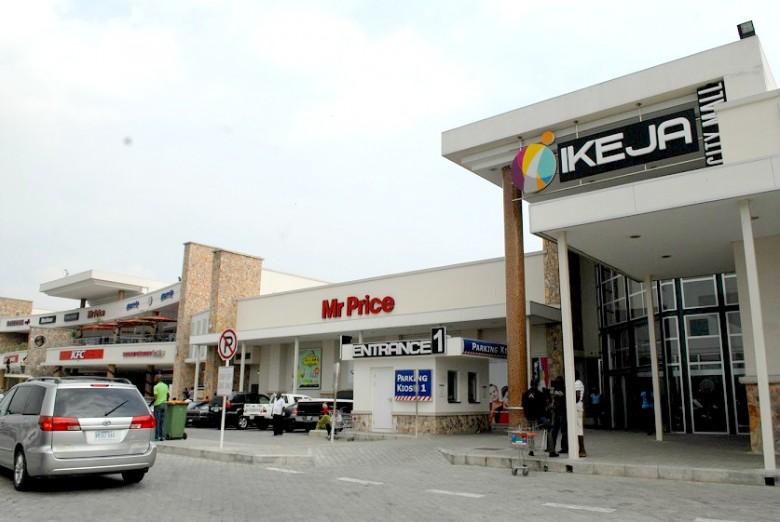 Ikeja City Mall is a shopping and entertainment resort. It is strategically located in the centre of Ikeja and it features a range of entertainment options for families including cinema and kiddies zone. There are many restaurants located in the shopping mall, and they serve the best food from several cuisines including African foods.
8. Owu Water Falls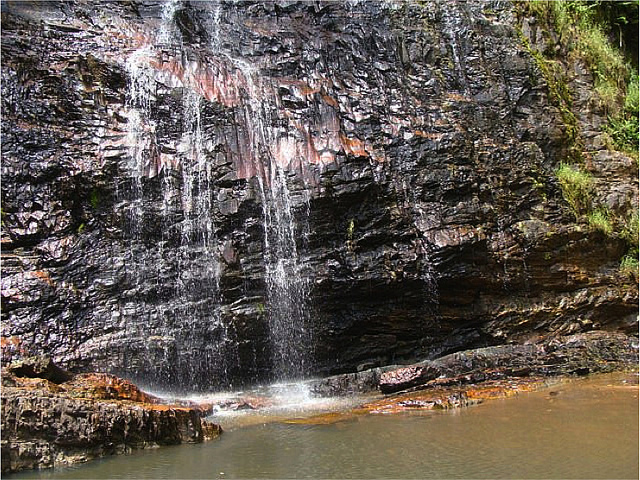 This spectacular waterfall is situated in Owu Isin Local Government of Kwara State. The water fall tumbles down 330 feet through rocky landscape to form an ice cold water pool below. This refreshing scenery is a favourite family vacation spot. There are a range of accommodation to suit any taste and budget.
9. The Palms Shopping Mall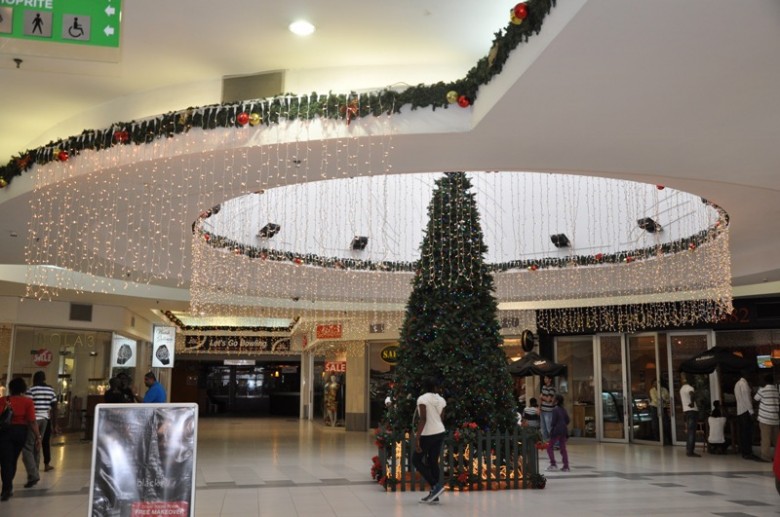 Palms Shopping Mall is family-preferred entertainment and shopping mall. The mall features several exciting activities, cinema, shopping stores and restaurants. Visit:Palms Shopping Mall
10. Lekki Leisure Lake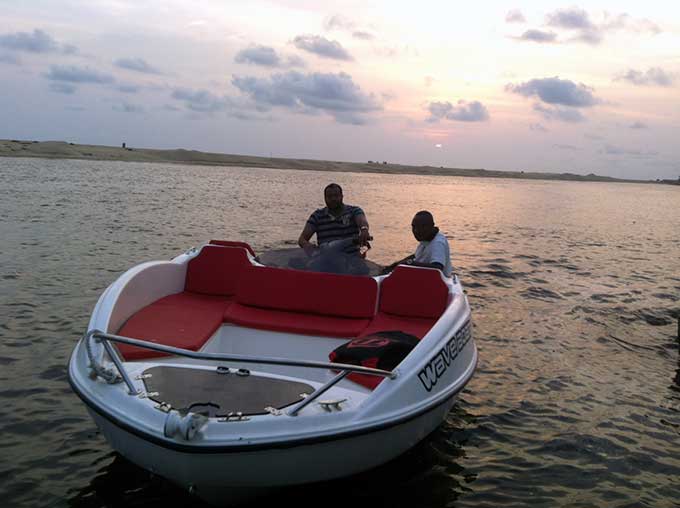 11. Rojenny Tourist Village
Rojenny Tourist Village is a wonderful place for family vacation. It features an amusement park, sporting and recreational facilities and much more. Rojenny Tourist Village is situated on the outer edge of Onitsha town, Anambra State. Visit:Rojenny Tourist Village
12. Olumo Rock, Abeokuta -Tourist Centre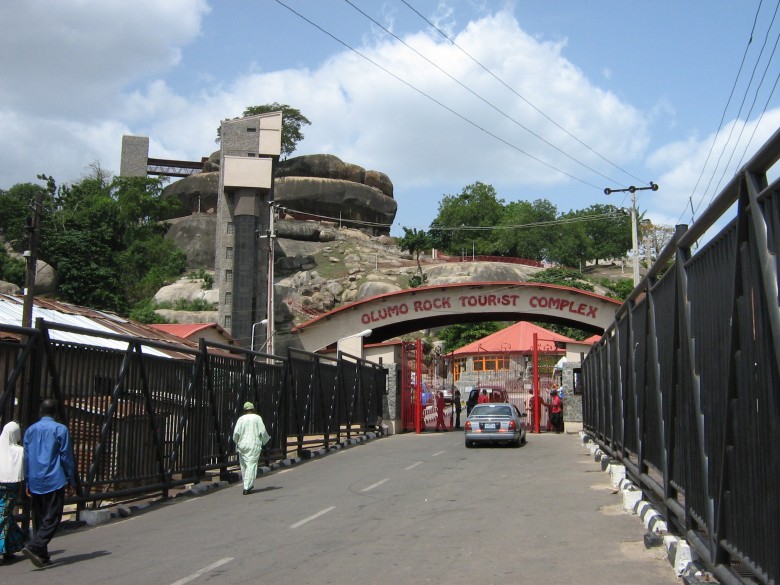 Located in Abeokuta, Ogun State is Olumo Rock; a massive outcrop of granite rocks of prehistoric formation. The highest point of the rock is about 137m above sea level. There are several caves on the rock a few of which is 20 feet long and 25 feet wide. It is such a serene environ for family vacation.
13. Jos Wildlife Park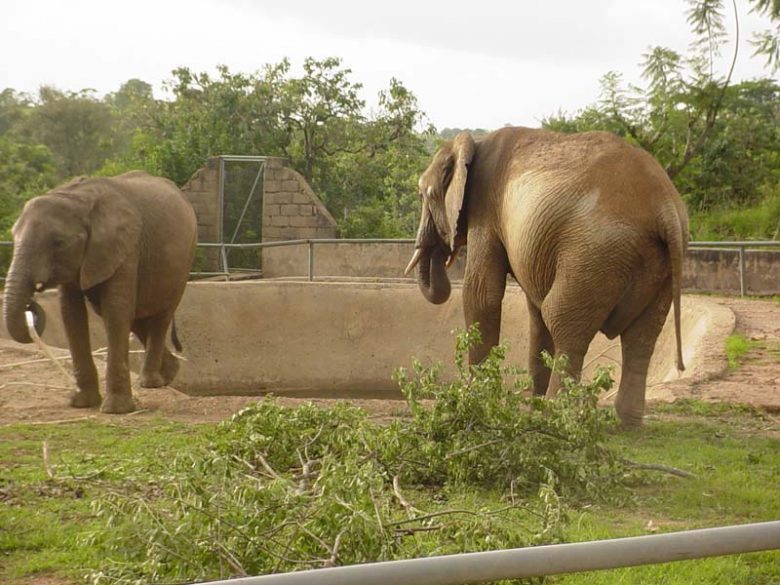 Jos wildlife Park is a man-made wildlife park. Set in an undulating landscape with different species of plant and picnic sites, Jos Wildlife Park hosts several wild life like hippos, buffalos, lions, pigmy horses, birds, crocodiles, pythons and much more. Children's play ground, picnic pine forest, wildlife museum, video viewing centre and restaurants are some of the attractions of the Park.
14. Oguta Lake Holiday Complex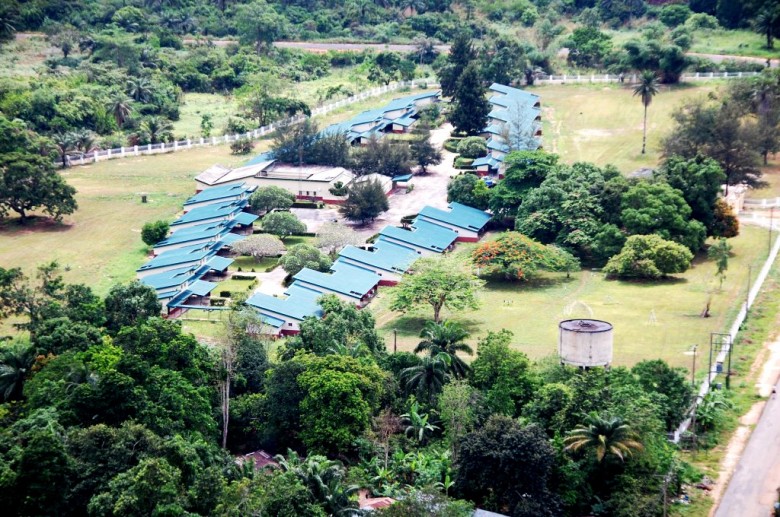 In Oguta Local Government Area, Imo State is located Oguta fresh water Lake. Oguta Holiday Resort has a lot of facilities and services to make your family enjoy their vacation which includes: Golf course of international standard, mini children recreational park, cruise boat services much more. Swimming is another activity and the confluence of Oguta Lake and Urashi River make for good sightseeing.
15. Enemabia Warm Spring
Ememabia Warm Spring located in Benue State is a spectacular location for swimming in its natural warm water.  It is also an amazing spot for family excursion as the scenery of its surrounding make for a good family sightseeing adventure.
16. Port Harcourt Tourist Beach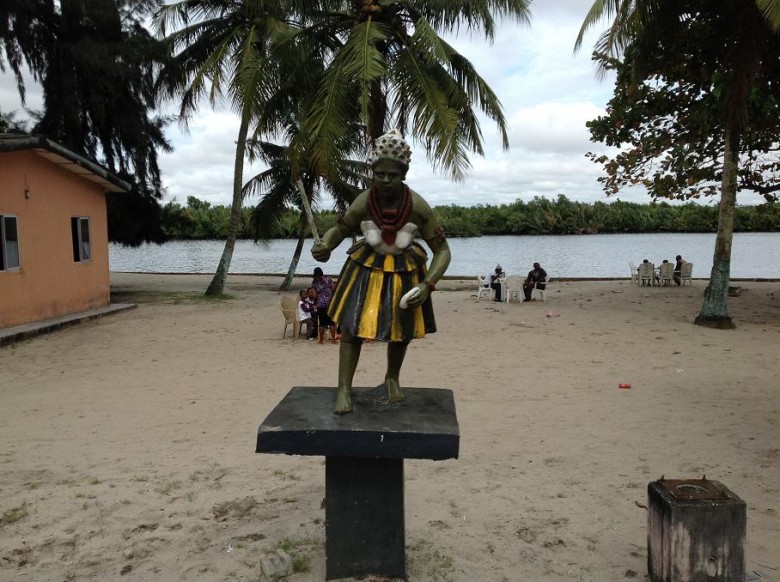 The Port Harcourt Tourist Beach is a scenic stretch of sandy landscape side by side with a beautiful water body.  It is an amazing spot for picnic and family vacation. The live performances of Cultural entertainers add to the fun and the resort offers sunbathing sites, restaurants and accommodation for all classes.
17. The Benin City National Museum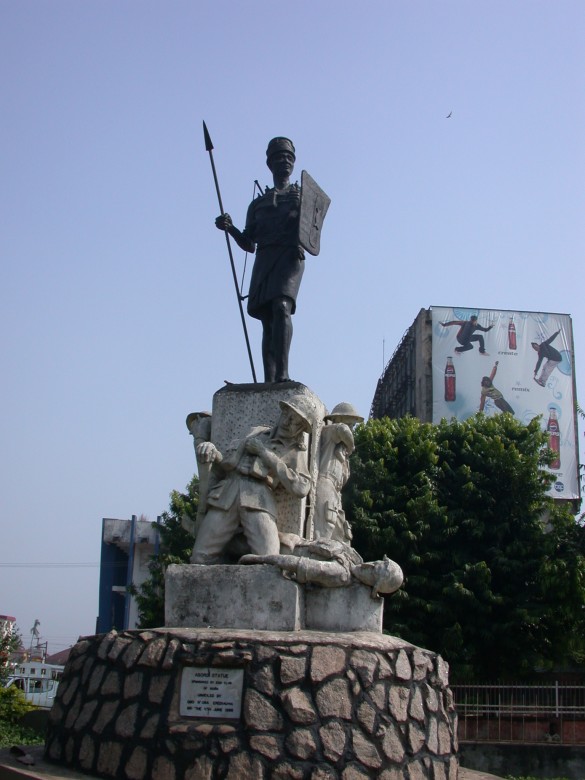 The Benin City National Museum has on exhibition an array of artefacts related to the Benin Empire like terracotta, bronze figures and cast iron pieces. It is a nice place to visit on family vacation as the kids will learn a lot about the famous Benin Empire.
18. Abraka Turf and Country Club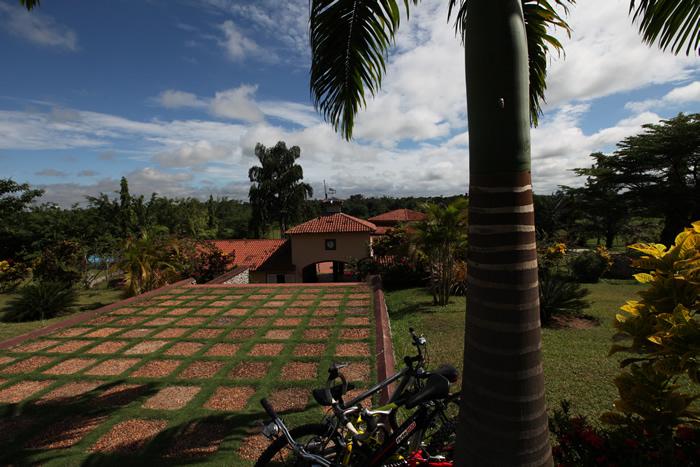 Located on the plains of Delta coastline, Abraka Turf and Country Club offers savannah adventure, natural reserves and clear emerald green river. It's a holiday retreat for families and it provides recreational activities to keep adults and children happy. Watching the river flowing rhythmically and slowly is a fascinating way to bond with both your family and nature. Visit: Abraka Turf and Country Club
19. Jhalobia Recreation Park and Gardens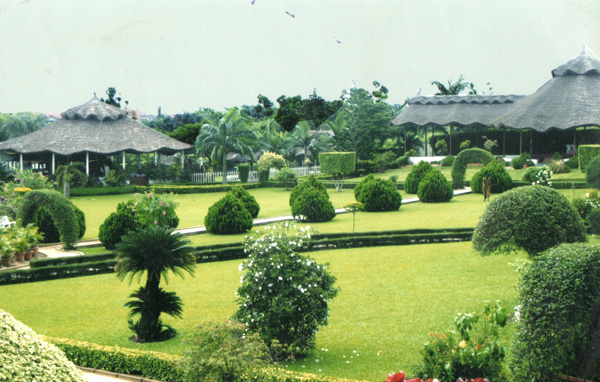 Located at the heart of Lagos, Jhalobia Recreation Park and Gardens features children's play ground, waterfalls, sculpture, green lawns, exotic trees, flowers and palms, ponds and much more. A perfect atmosphere to bond with both nature and your family.
20. The National War Museum Umuahia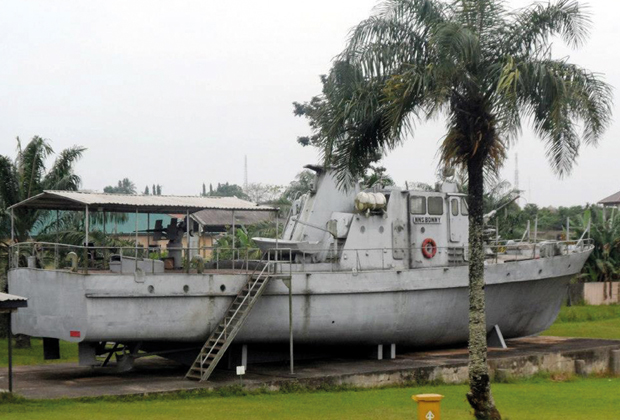 The war museum Umuahia offers you the opportunity to teach your children about the lowest point of Nigerian history, it has three Major galleries: the traditional warfare gallery, the Armed Forces gallery, and the civil war gallery.
21. IITA Forest, Ibadan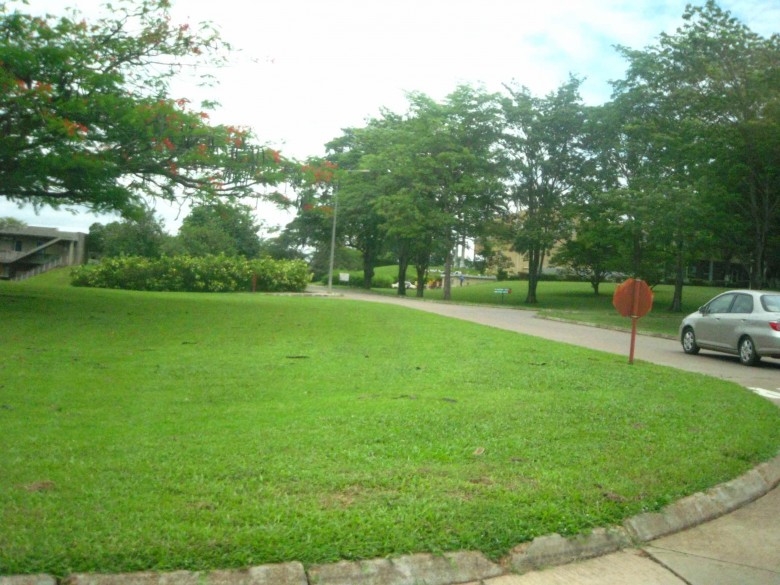 The International Institute of Tropical Agriculture (IITA) has a forest reserve at their campus in Ibadan, it serves as a research and leisure destination as well as a sightseeing spot. This natural reserve is home to various species of birds with a 3 kilometre long lake filled with diverse fish species. Visit: IITA
22. Millennium Park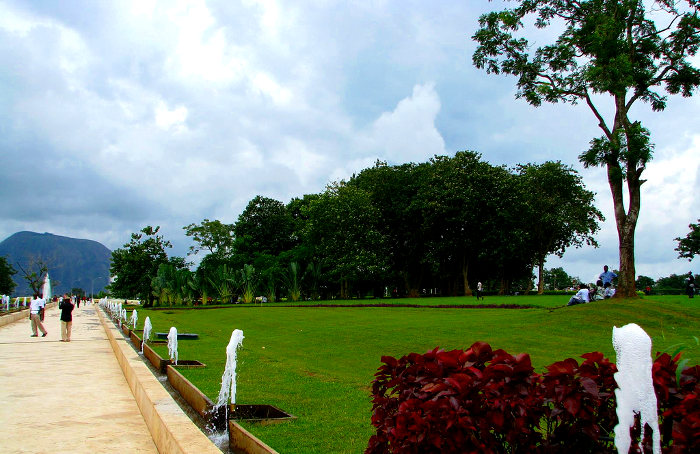 Millennium Park is the largest public park in Abuja. A narrow river run through the centre of the park, there are pleasant walkways with fountains and lights. A section of the park is devoted to scientific knowledge of the natural environment, it has Italian-style garden layout while another section comprises of untouched nature with brushwood and greenhouses for tropical birds and butterflies.
23. Wonderland Amusement Park & Resort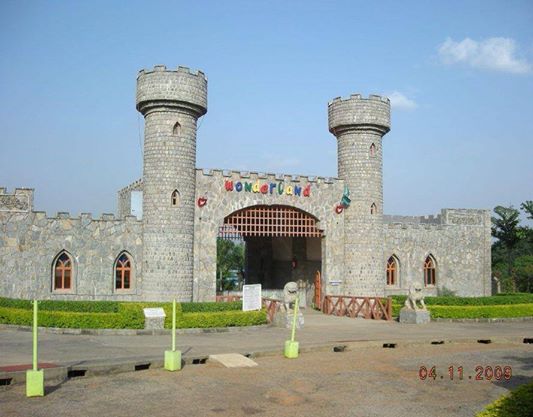 Wonderland Amusement Park & Resort is a world class recreation centre, situated opposite the National Stadium Abuja. It offers games and rides for various age categories, a leisure garden for relaxing, several restaurants and shops.
24. Funtopia Water Park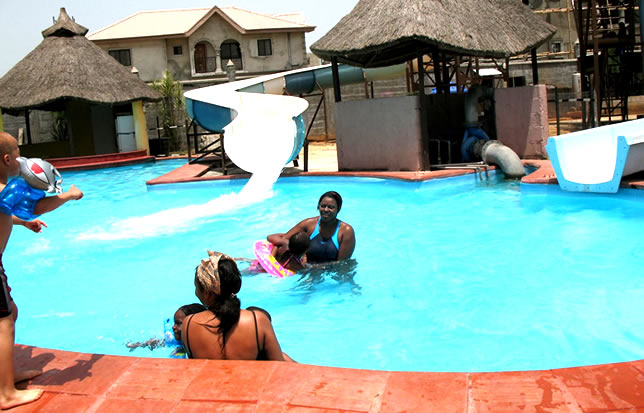 Funtopia is a children's world. Funtopia Water Park is located in Ibeju-Lekki and it brings adults and children together into its exciting world where fantasy is supreme. There are fun sections for kids below the age of three; parents can also have fun with their children when they play, swim and enjoy several water sports.
25. Nike Art Gallery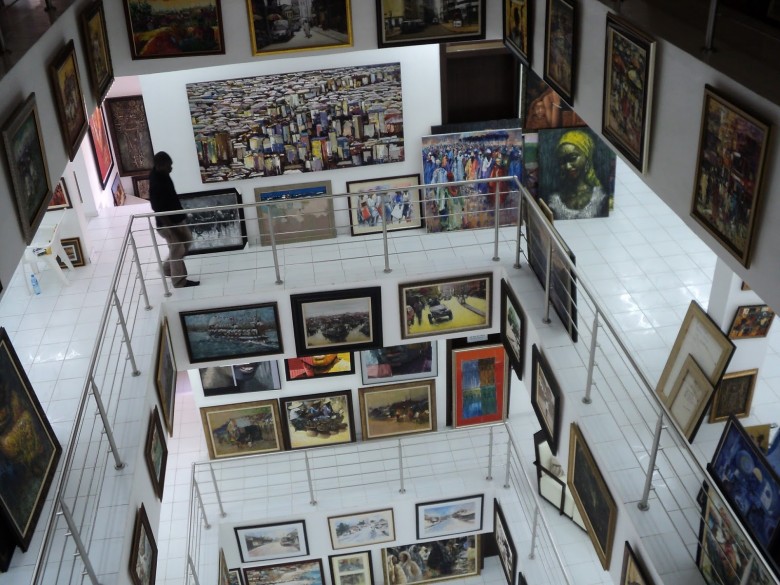 Nike Art Gallery is wonderful place to visit with your children, you never know if one might discover his latent talent.  Located in Lagos, it has a lot of artworks on display which includes beadwork, painting, drumming, singing and dancing, stone works and carvings, traditional loom weaving, indigo dyeing, embroidery etc. Visit: Nike Art Gallery
26. Afi Mountain Wildlife Sanctuary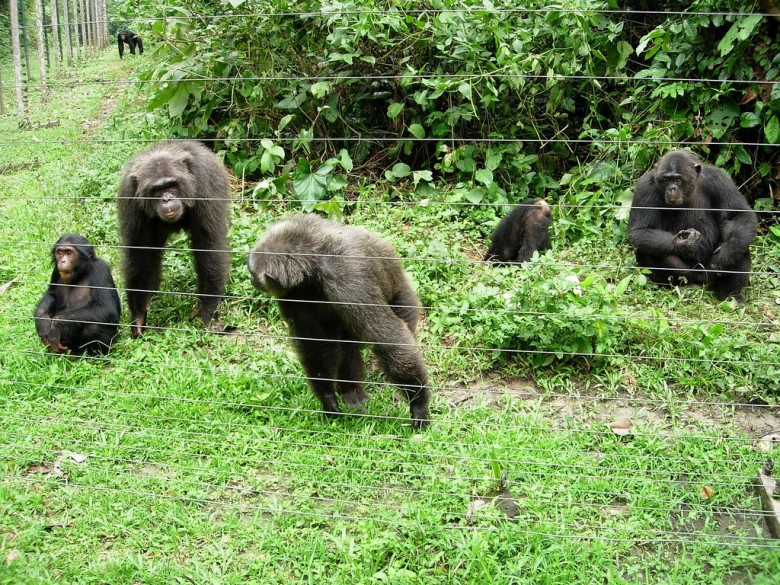 Located in Cross River State, Afi Mountain Wildlife Sanctuary is a preservation centre for chimpanzee, gorillas, drill monkeys and many other endangered primates. It is also a home to large migratory roosts in Africa. It's a perfect destination for 'family's day out', parents can take their children here to experience the amazing wildlife it offers.
27. Tarkwa Bay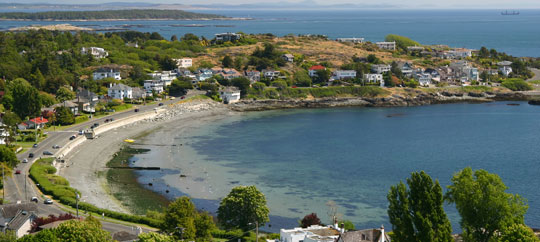 Tarkwa Bay located along the harbor of Lagos is a sheltered beach that can be accessed by boat from either Maroko or under Falomo Bridge on Victoria Island. It offers safe swimming conditions for small children and other recreational water sports.
28. The Calabar Museum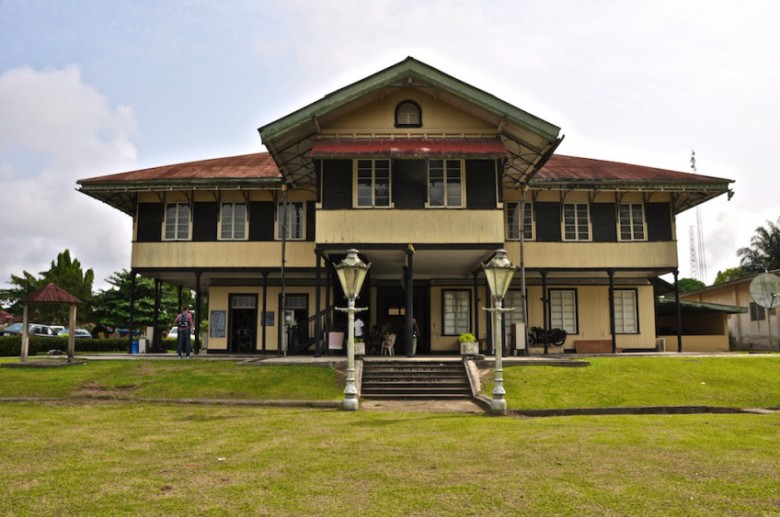 The Calabar Museum is a slave trade museum set in a beautiful colonial structure. The museum offers a variety of exhibitions which include artefacts and artworks of pre-colonial and colonial era as well as documentations on slave trade and relics of British Empire.
29. Terra Kulture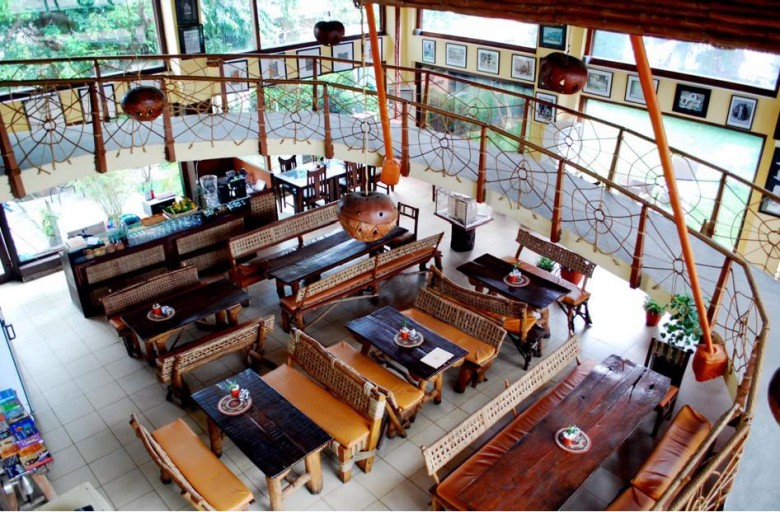 Terra Kulture is a place for recreation for the whole family while educating your kids on African culture. Crafts and arts of different Nigerian ethnic groups are on display. Terra Kulture which is located in Lagos state has library with rich information on Nigeria and Africa as a whole.
31. Maiyegun Beach
Maiyegun beach is situated in Oti Osa Local Government Area of Lagos State. It is well known for hosting the famous Lekki Sunsplash Musical Concert. The beach is a great vacation destination, where you can enjoy the sun and have a picnic with your family while gazing at the beautiful water views.
32. Lekki Conservation Center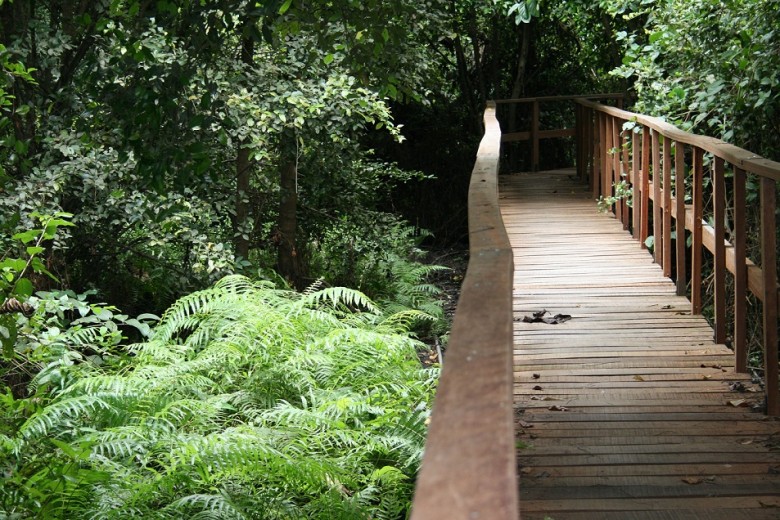 Lekki Conservation Centre is a reserve for wildlife in Lagos. The natural habitats of this centre has preserved making it a vacation spot for nature lovers from around the world. It is located situated in Eti Osa Local Government Area of Lagos, on Lekki Peninsula.
33. Eleko Beach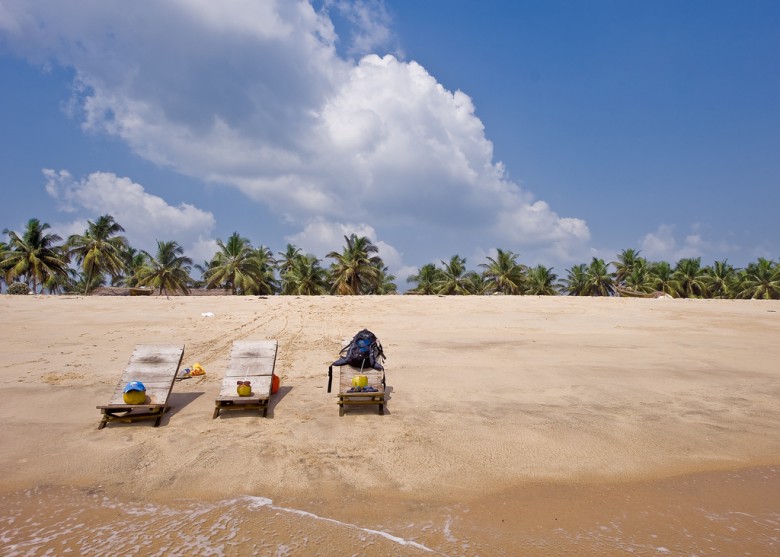 Eleko Beach is a beautiful, serene and tranquil public beach along the peninsula. It is one of the best beaches for family hangout in Lagos. There are nice beach huts and food joints along the seashore. Eleko beach is lauded for its beautiful landscape, sun-dappled water and sands.The beach is family-friendly.
34. National Children's Park and Zoo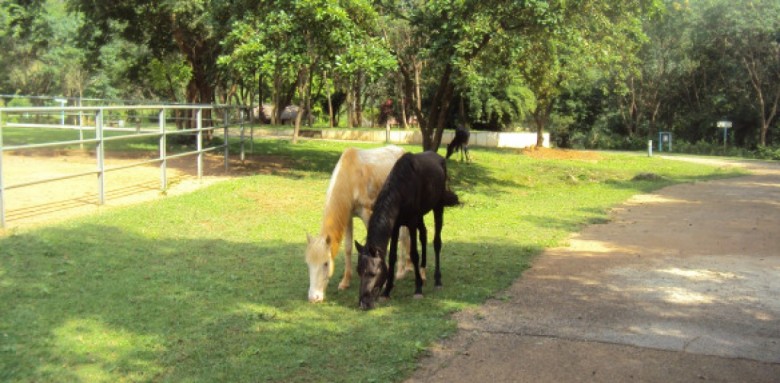 The National Children's Park and Zoo located in Asokoro District, Abuja has wildlife and domestic animals. It also has plenty of playgrounds and activities for children. It allows children to get up close to some of the most exciting animals like the lions and monkeys.
35. Ifoko Beach
Ifoko Beach is a popular spot in Port Harcourt. It is maintained by the residents. Rainforest borders the shoreline which offers tourists a chance to stroll along the shore and impressive scenery and also follow the nature trails to see wildlife living in the rainforest. The centre serves as a tourist attraction as well as being significant for the culture, tradition and history of the Igbo people.
36. Erin Ijesha Waterfall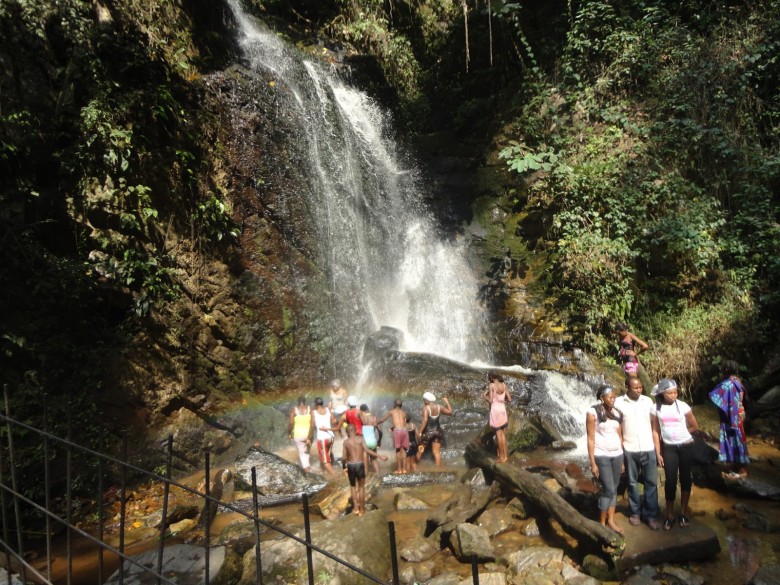 Erin Ijesha waterfalls also known as Olumirin waterfalls is a natural sauna located in Ijesha, Osun State. The falls has seven layers of ascending plains with all the levels having breathing views and the freshness of the water is energising. Being at these different levels and just basking in the invigorating freshness of the falls is an unforgettable experience for the whole family.
Do you have a favourite family vacation destination? Tell us in the comments below: