Three Nigerian scammers who befriended many of their victims on dating sites have been slammed huge prison sentences by a Mississippi court after making tens of millions of dollars from their schemes. .
Oladimeji Seun Ayelotan, 30, was sentenced to 95 years in prison; Rasaq Aderoju Raheem, 31, was given 115 years and Femi Alexander Mewase, 45, got 25 years behind bars.
A court in the Southern District of Mississippi had in February found them all guilty of crimes including mail fraud, wire fraud, identity theft, credit card fraud and theft of government property. .
Ayelotan and Raheem were also found guilty of conspiracies to commit bank fraud and money laundering. Dating back to at least 2001, the scammers were involved in multiple internet fraud schemes, resulting in losses in the tens of millions.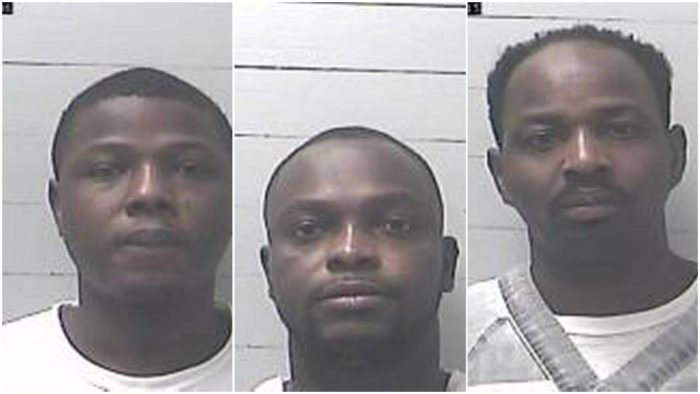 A whopping 21 defendants have already been charged in this ongoing case, 12 of whom have pleaded guilty to charges involving conspiracy and 11 of whom have been sentenced.
The three Nigerians were among the six extradited from South Africa by US Department of Justice in 2015 to face charges of running a series of scams against gullible Americans over the past 16 years. .
Fourteen others resident in the US were also arrested to face trial in Gulfport, Mississippi on nine federal charges, including conspiracy to commit identity theft, wire fraud, bank fraud, theft of US government funds, and conspiracy to commit money laundering.