For Nigerians, the sound is the music. We may occasionally applaud the conscious artists, but there is no denying that our hearts are really with Olamide and Zlatan. We might indulge the philosopher a bit, but our feets are actually itching to go dance some Zanku in the Night club. Which is not totally a bad thing. Music is subjective. But in our haste to dance, we might have passed over some gems that are truly quality music. Music that teach a lot but still does not compromise on sound- that is, it does not sound completely unappealing.
If you are a Hip-Hop fan, chances are that you do not think there are quality enough Nigerian hip-hop projects that can compete with the best in the global world. You cannot be more wrong though. Allow us take you through some of the truest gems in the rap game. Quality projects through and through.
Falz- Moral Instruction
When Falz decided to do his own localized take of Childish Gambino's Viral "This is America", nobody expected that the normally humorous and politically shy Rapper to take such a sharp turn to the left and so barefacedly attack the Nigerian systems and institutions the way he did. There was little room for subtlety and subliminal, the attack was so frontal and disturbing to the political elites that they had it banned fromt the radio waves.
But that did not deter Falz, who went on to release an Album that effectively broke all the metaphorical 'tables'.Falz's moral instruction spared nobody in its massacre; politicians, the clergy, the citizens all took a slice of his vocal wrath. The album channeled the spirit and sound of the Legendary performer Fela, in such a way that it was as sonically pleasing as it was socially conscious- very Fela like.
SDC- Clone Wars IV: These Buhari Times
The duo of Ghost and Tec might eventually never penetrate the mainstream in the way that the likes of Wizkid and Davido do, but they still remain a loved and respected force in Nigeria's underground Hip-hop. Taking on the baton dropped by the Legendary Mode Nine, SDC unleashed a lyrical monster in their latest installation of the clone wars series aptly titled after the very trying times that is President Muhammadu Buhari's administration. Capturing the hardship faced by the citizenry as well as its ripple effects; desperation that leads to crime; the lure of packaging to cover for financial deficiencies, etc, SDC succeeded in laying bare a very important moment in the country's history without compromising on the melodious and highly appealing sounds they have been known for.
With Ghost's booming baritone and Tec's chiller flow, the duo power through the Nigerian social landscape, enlisting the valiant help of a number of the most talented acts in the Nigerian underground scene. It is a hugely entertaining, delightful and informative journey. It is full of dispair, joy, hope and pain. It would definitely go down as one of Nigerian music's best releases.
Ladipoe- Talk About Poe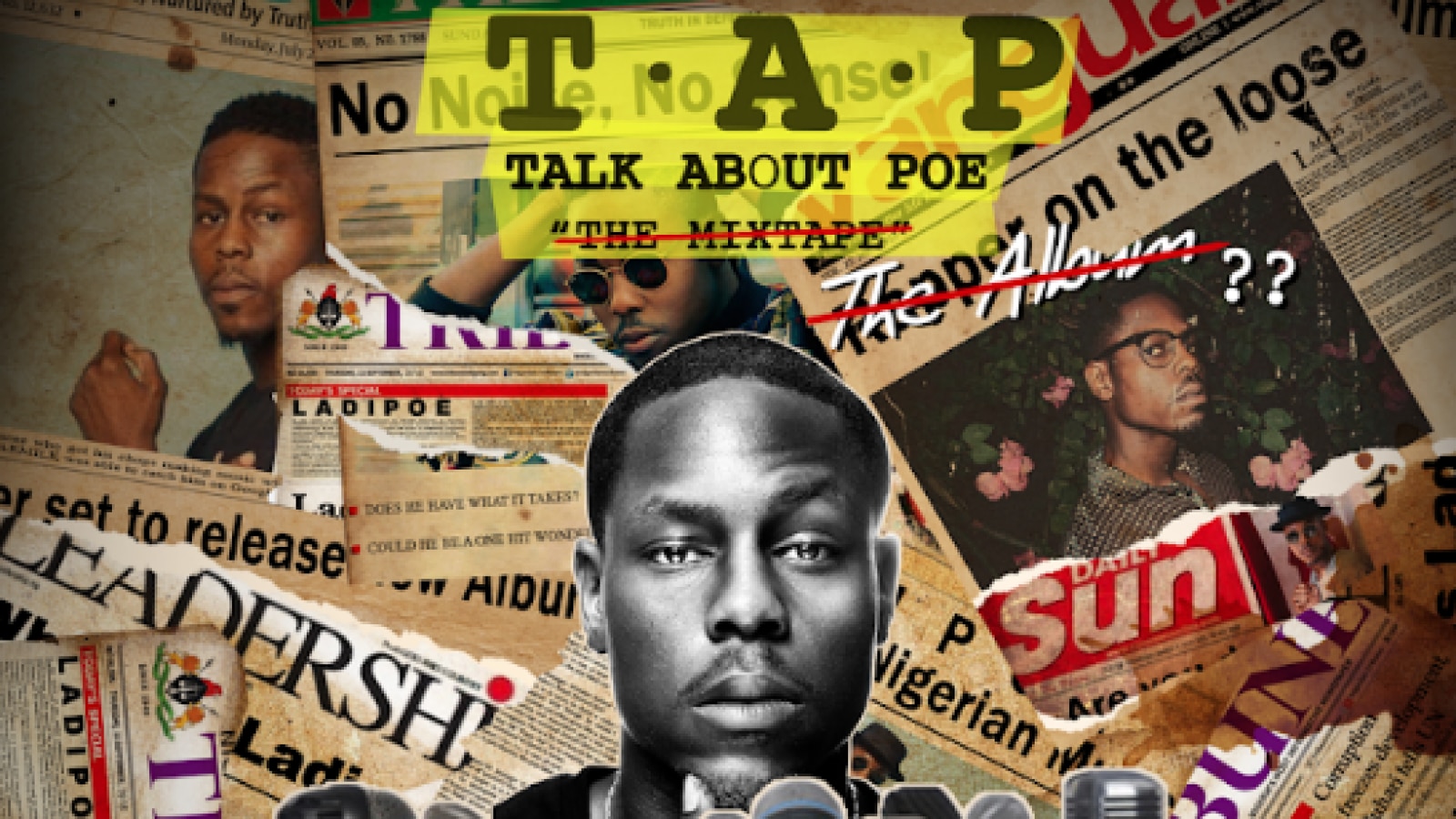 Ladipoe's recent release may not be as socially commentative as the others in the list, but it earns its place by virtue of its impressive lyrical depth that is indeed a rarity in Nigeria's hip-hop scene. The more straight up rap record, 'Talk about Poe' is a supreme lyrical exercise of a rapper confident in his status at the top of the game. He can afford to be arrogant as he boasts pen-game only rivaled by the likes of Vector. His word-plays are impressive, never corny or cliche.
Ladipoe's flow reeks of a powerful chill and self confidence. His delivery is smooth and sexy, just like the fashion conscious man himself. His ear for beats are spectacular and his feature selections are top drawer. Across the album, beautiful and powerful vocalists assist in providing a rich counterpoint to Ladipoe's smooth flows, and usually over wonderful productions.
MI- Yung Denzel
MI burst into the Nigerian music scene with a bang with his debut "Talk about It" project. On that project, we could feel the hunger, drive and creativity that had propelled the Jos Born rapper to the plateau of Nigerian Hip-hop (pun fully intended). But a number of quality albums and mixtapes later, it is to anger that MI turns for inspiration as he drops his latest album: "Yung Denzel". The album was preceded by the industry-wide call out single "You Rappers Should Fix Up Your Life". Angry at what he perceived to be the weak state of Nigerian hip-hop where rappers have taken to singing and all that, MI wanted the Nigerian Hip-hop scene to wake up to its purist obligations, to do for the culture what he had been doing for such a long time.
But MI was not just angry, this album saw him at his most emotional, vulnerable state. He bared his heart out on tape, revealing the battles with his demons. MI also assumed a big brother approach to young people who look up to him, admonishing them to believe in themselves and reach for the stars. This album is hardly likely to be bumped by DJ's, heck, it is likely to be discarded by lots of pop-crazy Nigerian music audiences who would always prefer a Zanku beat. But for those who truly appreciate art, it would be valued dearly.