Mr. Jeffrey Akpovweta Ewohime, 31, arrived the Nigerian High Commission in London for his passport on Monday, June 17, 2019 at about 2pm, was told to produce his collection slip as a pre-condition for being handed his passport, stormed a nearby hotel in a fit of rage and returned to the embassy to shatter the windshields of seven gleaming cars.
Mrs. Abike Dabiri-Erewa, Chairman of the Nigerians in Diaspora Commission, says she had received a report that Emohime had approached the embassy to retrieve his passport which expired since November 2017.
He was then told that collection of passports closes at 1pm and that he was an hour late for the exercise.
"He then insisted on collecting his passport and was told to bring his collection slip which he could not produce", Dabiri-Erewa says.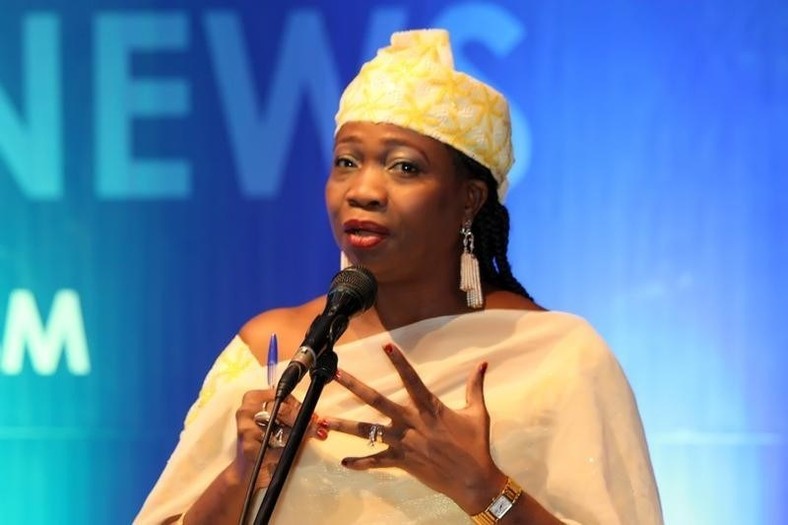 She adds that it would have been wrong of the embassy to hand Ewohime his passport without his collection slip. "He thereafter left agitated and returned from a nearby hotel to destroy about seven cars, 5 belonging to the mission and 2 to visitors who parked nearby. His attempt to destroy the High Commissioner's car failed as it is bullet proof."
Dabiri-Erewa also adds that Ewohime has been arrested and is now cooling his heels in a police detention facility.
"This is a despicable act which must be condemned by all. Of course the law must take its course," says Dabiri-Erewa.
She also implores "Nigerians abroad to exercise restraint and be good ambassadors of Nigeria at all times and in all circumstances".
The Nigeria Immigration Service (NIS) says Ewohime was denied his passport because "he had no collection slip. He got angry and went about destroying Nigeria's Diplomatic vehicles worth several hundreds of thousands of tax payers' money. The passport in question has been issued since 6th of June.
"There are globally acceptable conducts and behaviors within an embassy or a diplomatic environment. We have great Nigerians in the diaspora who have continued to make our country very proud by their excellent achievements, certainly not by this young man.
"Some of these rash conducts and behaviours by very few persons such as this young man, have continued to subject many of our very well meaning Nigerian travelers to some despicable treatments in their transit or host countries abroad."
Jeffrey Akpovweta was born on August 5, 1987 and has reportedly been residing in the UK for quite sometime.
Not much is known about his occupation. It is also unclear if he has a history of violent behavior or a mental condition at the time of putting this story together.
The NIS says as parts of efforts to expand access to consular services for Nigerians abroad, plans are underway to open more passport offices in major cities in the US, UK and other important locations around the world.