HowNg is here again with the list. Beautiful, talented and with voices like that of angels, these seven women have entertained us for a number of years now. While most people are familiar with their sonorous voices, we decide to bring to you their beautiful faces, here is a list of the seven most notable, beautiful and popular radio presenters.
Kaylah (Cool FM 96.9):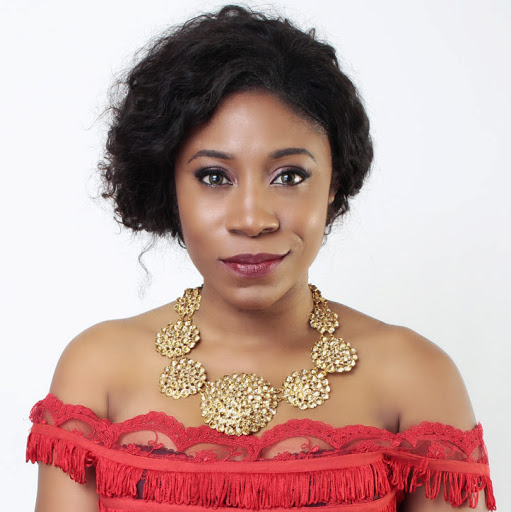 Kaylah is a presenter on Cool Fm 96.9, the beautiful Banking and Finance graduate from Bowen University said she has always loved to talk but her love for radio began in the 90s. Her name means "Who is like God?" This beautiful on-air-personality co-hosts The Road Show with Freeze and the show starts at 3 PM (Weekdays) with Cool FM's DJ XCLUSIVE one hour live mix. Their show elements consist of a cool mix from today's biggest hits (Nigerian and international), with feel good talk shows on sports, fashion and entertainment, all blended with daring and challenging competitions.
Toke Makinwa (Rhythm FM 93.7):


Agraduate of the University of Lagos, Toke Makinwa is one radio personality that cannot be ignored. She rose into prominence after the premiere of her late night radio show, "Rhythms of the Night." The show caters to night owls who enjoy smooth melodies that evoke a sense of peace, serenity and calm. This pretty diva hosted the 25th edition of the Most Beautiful Girl in Nigeria Pageant in 2010 and continues to be a fashion icon. Her beautiful face has appeared on major magazines such as Complete Fashion Magazine, City People, ThisDay Style, Exquisite Magazine to mention but a few.
Tolulope 'Toolz' Oniru (Beat FM 99.9):


Even when she is not trying to be noticed, her curvaceous body and stunning figure speaks out. Considered to be one of the best voices on radio, Tolulope Oniru or Toolz as she is fondly called is not just a sweet voice; she has a captivating face to go along with it. This diva is of international quality as she has worked with MTV in London before joining Beat FM. She was born and bred up in the UK but decided to move back to Lagos in2009 and she currently hosts the Midday Show on Weekdays (11am-4pm)
Fade Ogunro (Beat Fm 99.9):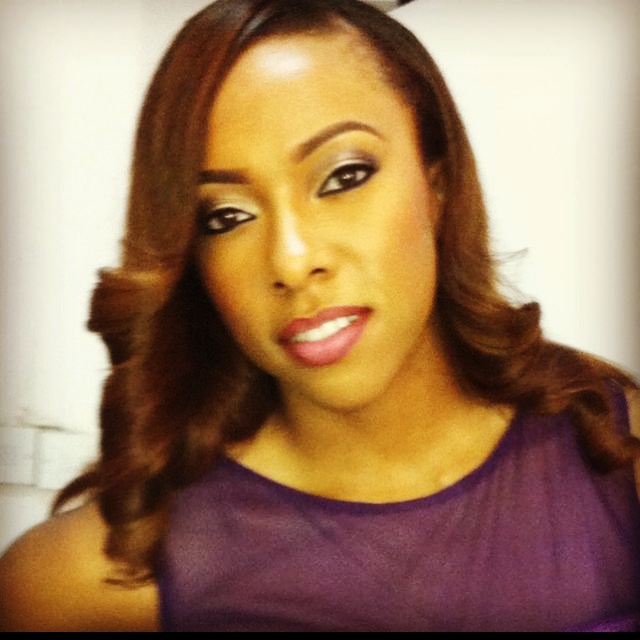 Fade Ogunro was born on October 3rd in Lagos but left the shores of the country for London when she was eight years old. She is not just your typical on-air-personality, since her arrival back in Nigeria she has produced music videos, TV commercials and live concerts such as the Koko Concert. It is also imperative to state that she has worked as a freelance journalist for some of London's most popular publications with an example being Vogue. She hosts the Liquid Lounge on Saturdays between the hours of 6-10pm while on Sundays she is busy on the Sunday Request Show from 6pm till midnight.
Anita Omalisha (Rhythm 93.7):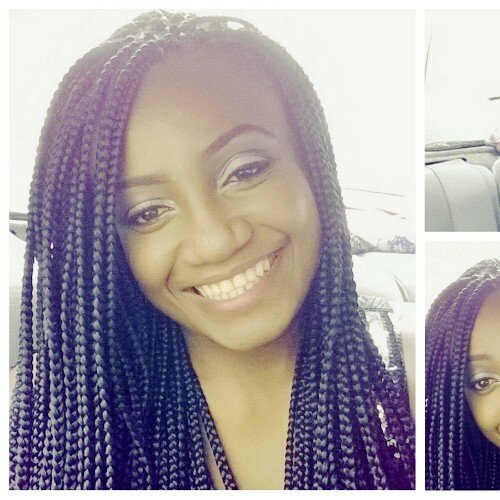 Born Anita Ifeoma Isede but popularly known as Omalisha is an indigene of Agbor in Delta state. This stunning OAP on Rhythm 93.7 is sassy and classy; and arguably one of the top notched presenters on Rhythm fm. She co-hosts the morning drive on Wednesday with I.K, the late morning show (faji Friday) on Fridays, Hola at the seaside (the request show) on Saturdays and Sunday at the seaside on Sundays. She doesn't shy away from asking the most intriguing question and her favourite sign of is "It's all good when you keep it real with the Most High."
Dami Elebe(Beat Fm 99.9)


Dami Elebe does Midday Shows on Saturdays and Gospel Shows on Sunday Morning, on Beat 99.9 FM. She is usually accompanied by a co-host, which is good, because on her own she sounds a little nervous. However, she is very realistic and down-to-earth. Her opinions are always seasoned with common sense, and you can't help but nod your head even though you feelthe pinch. According to a review in Thisday Newspaper, Dami rocks her Saturday shows. Shewas also featured in Linda Ikeji's blog, as a "Beauty of the Day." Always smiling, Dami's background consists of an Advertising, Art and Bible degree, and her hobbies include painting, drawing, sculpting and writing. She lives an artistic life inspired by music.
Matse Uwatse( Wazobia fm 95.1):


Popularly known as Matse, she was born Matse Uwatse in Warri, delta state. Uwatse worked with 95.1 Wazobia FM, a Pidgin English-speaking radio station established in 2007. She hosted the midday show called "Coolele Zone". This beauty is just as hard working as the rest on this list and so far she has been able to win the Club Unique awards in 2008 for "Most Outstanding radio Presenter of this Generation". In 2009 she won theWomen in Media and Entertainment Awards for her "Excellence in Radio Presenting", and the African Voices Awards in Kenya, as the "Most Outstanding Radio Presenter in West Africa" 2009. Not finished yet with her outstanding streak, in February 2010 she won the Future Awards as the "On Air Personality of the year", ELOY Awards 2010 as "Radio Personality of the year"", the Best of Nollywood (BON) awards for radio personality of 2010. In the Future Awards 2011, she emerged a second time winner as "On Air Personality of 2011″.
Jennifer (JLuv) (City FM 105.1):


This beautiful OAP works with City FM 105.1 and in the past has worked with Continental Broadcasting Service and 88.9 Brila FM. Her passion for life and unique personality has earned her nominations for prestigious awards like The Nigerian Broadcasters Merit Awards (NBMA) and the Nigerian Entertainment Awards. Jennifer Jluv also known as d'butafly hosts The City Café (Mid Morning Madness) with KShow every weekdays 11am-1pm.