Nigeria is blessed with good looking black men and majority of them are scattered around the entertainment industry.
Entertainment itself has so much to do with looks and this is why most entertainers spend time and resources on looking good and sharp.
While some are passably good looking, some are dashing, others are gorgeous and some are sexy!
In the sexy category, Six entertainers are mentioned in this article. While success definitely is sexy too, in this contest, we are looking at the body and not the success of the individual.
Korede Bello – Currently signed to Mavin Records. He is best known for his hit single "Godwin", a semi-gospel and pop song which topped many music charts in Nigeria. He is known for his curly hair and lovely smile.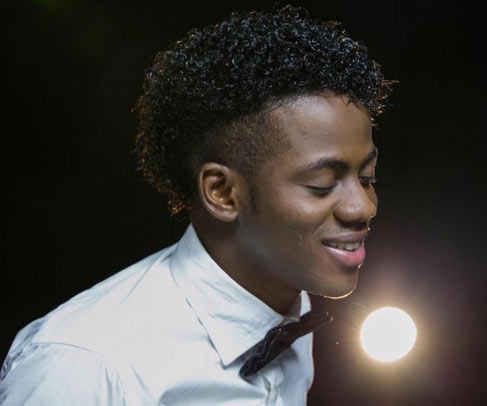 Peter Okoye – He defines Sexy for most Nigerian entertainers. His abs, biceps and triceps have thrown most men into endless fitness routine. Peter knows this and he flaunts it at every opportunity.
Lynxx – In no way has his faith or his devotion to Christ reduced the appeal and sexiness of singer Lynxx, rather it has contributed to it. The singer is tall and has a well built body, definitely a sexy guy!
Iyanya – First Project Fame winner and Kukere crooner is also a sexy man by many standards! The talented singer has a body that makes the female gender swoon when he discards his shirt during performances!
D'banj – D'banj is one of the fore runners of discarding shirts on the stage. For years this top entertainer has been so sure of his well toned body and he never forgets to flaunt at the slightest opportunity!
Flavour – Last but by no means the least is Mr Flavour! The flexible, well toned many packs Flavour! You can literally feel the sexiness oozing out of Flavour. A fitness addict, you can definitely call him 'sexy'!