Mobile telecoms firm MTN has partnered with Lumos to launch a mobile solar electricity systems for Nigerian families and businesses.
Marketed as Lumos Mobile Electricity Service, and powered by MTN, the device comes with a large 80W solar panel to generate electricity and an AC to DC converter as well.
The mobile electricity device comes with a 5-year warranty, can light up bulbs and power appliances like fans, televisions, cellphones and computers. Users can fund it with recharge cards too.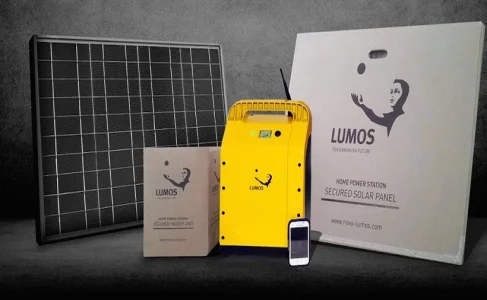 It can power AC appliances (up to 60W) such as TVs, fans and laptops.