Feminism as a force has come a long way globally, and especially in Nigeria, a country still deeply mired in patriarchy.
But a lot of progress has been made and all these would not have been possible without the energetic, scholarly and passionate contribution of a set of passionate and visionary women who had taken it upon themselves to fight for the rights, and inclusion of their fellow female folks on fairer and more equal setting in the society.
So we take a look at some of Nigeria's most notable and impactful feminists.
Chimamanda Ngozi Adichie
Chimamanda Ngozi Adichie(born on 15 September 1977 in Enugu, Nigeria is an acclaimed Nigerian novelist as well as a writer of short stories and of nonfiction.
She is also a very outspoken and influential feminist. Chimamanda has granted a few extremely popular speeches on the subject of feminism. One of such is her TED talk where she maintains that we should all be feminists. Her short book, "Dear Ijeawale, or a Feminist manifesto in fifteen suggestions" is to feminists what karl Marx's "Communist Manifesto" is to Socialists. Chimamanda's feminist stand become so popular and powerful that renowned feminist performer, Beyonce sampled her speech on her "Flawless" song.
Funmilayo Ransome-Kuti, MON
Funmilayo Ransome-Kuti, MON (October 1900 – 13 April 1978) otherwise known as Funmilayo Anikulapo-Kuti, was a teacher, political campaigner, women's rights activist and traditional aristocrat in Nigeria.
She served with distinction as one of the most prominent leaders of her generation. She was also the first woman in the country to drive a car. Born as Francis Abigail Olufunmilayo Thomas, she was the first female student at the Abeokuta Grammar School (a secondary school), which she attended from 1914 to 1917.
Ransome-Kuti's political activism led to her being described as the doyenne of female rights in Nigeria, as well as to her being regarded as "The Mother of Africa." Early on, she was a very powerful force advocating for the Nigerian woman's right to vote.
She was described in 1947, by the West African Pilot, as the "Lioness of Lisabi" for her leadership of the women of the Egba people on a campaign against their arbitrary taxation. That struggle led to the abdication of the high king Oba Ademola II in 1949.
Kuti was the mother of the Nigerian activists Fela Anikulapo Kuti, a musician; Beko Ransome-Kuti, a doctor; and Professor Olikoye Ransome-Kuti, a doctor and health minister. She was also grandmother to musicians Seun Kuti and Femi Kuti. She is highly regarded in her native Nigeria for notable acts as an African woman.
Oyèrónkẹ Oyèwùmí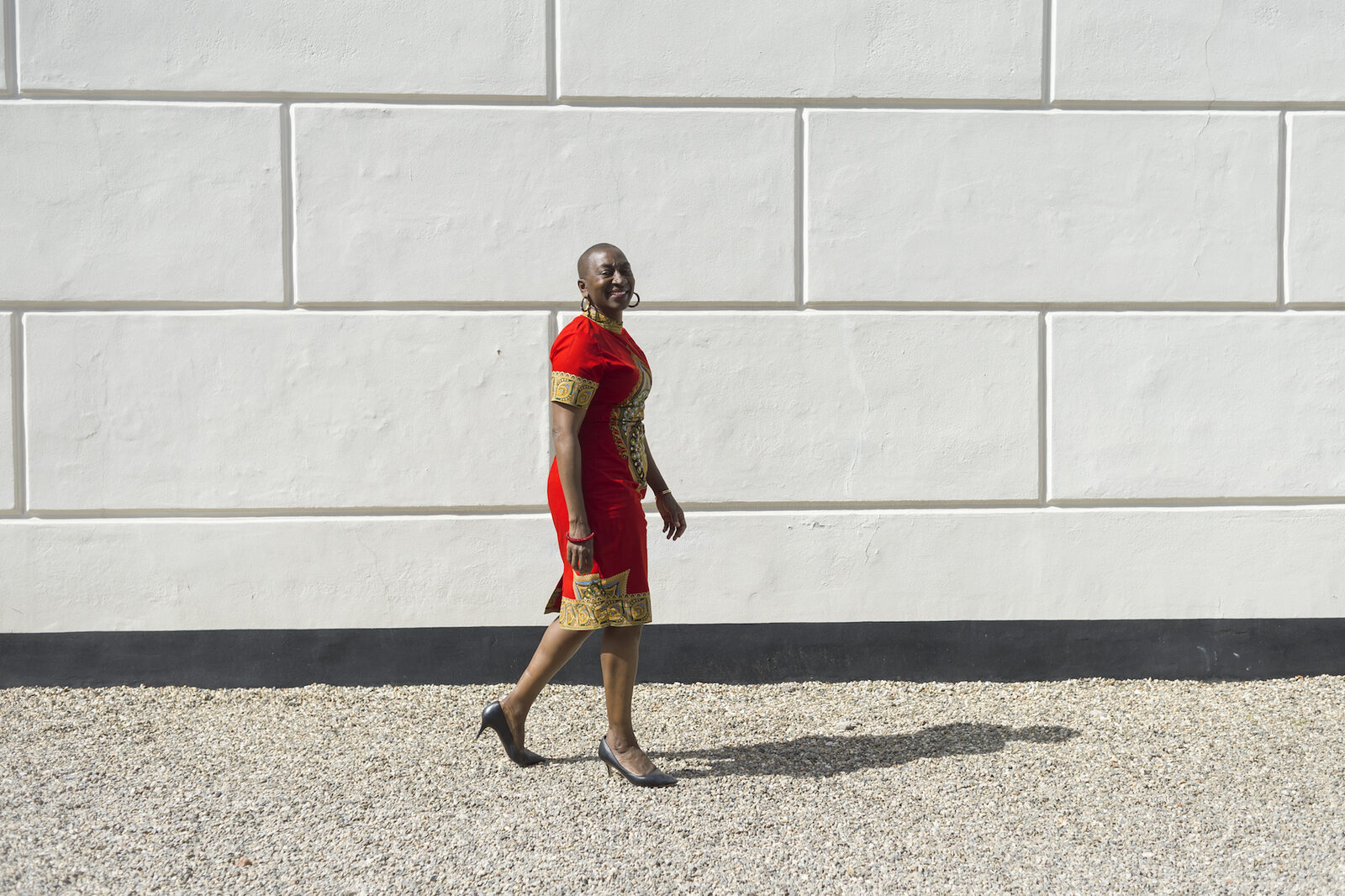 Oyèrónkẹ́ Oyèwùmí is a Nigerian feminist scholar and associate professor of sociology at Stony Brook University. She attended the University of Ibadan and the University of California at Berkeley.
Her 1997 monograph, The Invention of Women: Making an African Sense of Western Gender Discourses, won the American Sociological Association's 1998 Distinguished Book Award in the Gender and Sex category.
In the book, she offers a postcolonial feminist critique of Western dominance in African studies, writing for instance that "despite voluminous scholarship to the contrary, gender was not an organizing principle in Yoruba society prior to colonization by the West
Iyaloye Oyinkansola "Oyinkan" Abayomi
Iyaloye Oyinkansola "Oyinkan" Abayomi, Lady Abayomi (6 March 1897 – 19 March 1990) was a Nigerian nationalist and feminist. She was the head of the Nigerian Girl Guides and founder of the Nigerian Women's Party.
While schooling in England, Abayomi had joined the Girl Guides. When she returned to Nigeria, she connected with the local Lagos Nigerian Girl Guides Association, which was founded by an English woman.
Abayomi joined the group and was the first Nigerian woman to serve as a supervisor. She also became active in the education of women and girls in Nigeria, which was not equal to that of men and boys.
She joined the Lagos Women's Organization. She did fundraising and promoting for Queen's College through the West African Educated Girls' Club, an organization she founded. It opened in 1927. She was a founding teacher at the school. She was the only Nigerian to work there. Around this time, she became one of the first women in Lagos to drive a car.
Omolara Ogundipe-Leslie
Omolara Ogundipe-Leslie (27 December 1940 – 18 June 2019),also known as Molara Ogundipe, was a Nigerian poet, critic, editor, feminist and activist.
Considered one of the foremost writers on African feminism, gender studies and literary theory, she was a social critic who came to be recognized as a viable authority on African women among black feminists and feminists in general.
She contributed the piece "Not Spinning on the Axis of Maleness" to the 1984 anthology Sisterhood Is Global: The International Women's Movement Anthology, edited by Robin Morgan. She is most celebrated for coining the term STIWA or Social Transformation in Africa Including Women.
Ife Amadiume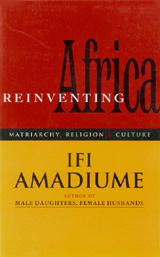 Born in Kaduna to Igbo parents, Ife Amadiume was educated in Nigeria before moving to Britain in 1971. She studied at the School of Oriental and African Studies, University of London, gaining a BA (1978) and PhD (1983) in social anthropology respectively.
She was a research fellow for a year at the University of Nigeria, Enugu, and taught and lectured in the UK, Canada, US and Senegal.
Her fieldwork in Africa resulted in two ethnographic monographs relating to the Igbo: African Matriarchal Foundations (1987), and the award-winning Male Daughters, Female Husband (Zed Press, 1987). The latter is considered groundbreaking owing to the fact that more than a decade before the articulation of queer theory, it argued that gender, as constructed in Western feminist discourse, did not exist in Africa before the colonial imposition of a dichotomous understanding of sexual difference.
Her book of theoretical essays, Reinventing Africa, appeared in 1998. Extracts from her work is included in the anthology Daughters of Africa (1992).
Amadiume is widely regarded for her pioneering work in feminist discourse Her work is said to have made tremendous contributions to new ways of thinking about sex and gender, the question of power, and women's place in history and culture.