Below is a list of popular Nigerian celebrities who are always in the news for one thing or the other, but when they come at each other, it leaves everyone talking for a long time.
So, here is a list of Nigerian celebrities who can't stand each other.
1. Don Jazzy And Wande Coal
Ever since they had the issue of stolen hits, this two have been at each other's neck. So, Wande Coal dropped a new single off his upcoming album under his new Black Diamond label, titled Baby Face and the song had not even finished playing on some people's phones before Don Jazzy accused Wande of intellectual property theft. Don Jazzy stated that he recorded his version over a year ago which led to a twitter war between the duo.
Wande accused Don Jazzy of not being happy with his progress after 10 years of service while Don Jazzy on the other hand said he could shut him down with one call.
2. Genevieve Nnaji And Omotola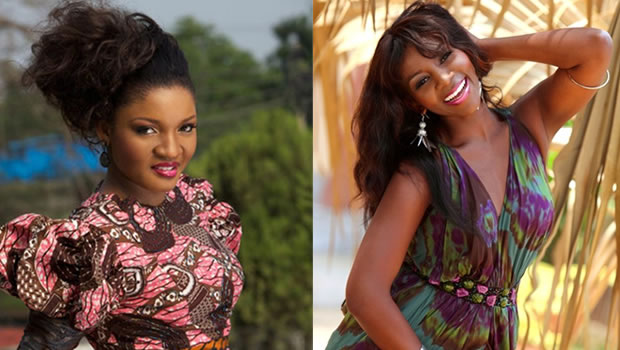 We really don't know what happened between this two but one thing we know for sure is, this two Nollywood hotshots have an underlying beef between each other.
3. Tonto Dikeh And Toyin Lawani
One-time Best FF's, Tonto Dikeh and Toyin Lawani seem to have forgotten the days that their relationship used to be rosy, as all they are hell bent on doing these days is to drag each other's name in the mud.
Toyin, who used to be Tonto's former stylist, recently accused the actress of giving the credit for her sty lings to her new best friend, Jeremiah Ogbodo, and threatened to sue whoever took credit for her work.
This was months after Tonto had taken to her Twitter page to publicly denounce Lawani's Tiannah's Styling.
4. Wizkid And Skales
Wizkid and Skales had a really big fight over the hit song 'Azonto'.
According to reports, Skales claimed to have written 'Azonto' for Wizkid but Wizkid didn't find his allegations funny as he swiftly responded to Skales which led to a full blown out war between the two promising act.
The star boy denied Skales claims and even said Skales was looking for cheap publicity to promote his soon to be released album. The two have been at war ever since then.
5. Oge Okoye And Nkiru Silvanus
Ever since their husband snatching saga was revealed, the two Nollywood A-list actresses, Oge Okoye and Nkiru Sylvanus has been on a war path. The duo can barely stay in the same room together.
Recall there were rumours and allegations that Nkiru was in a relationship, which might soon lead to marriage, with Oge's ex-husband, Mr. Duru.
Reliable sources had earlier squealed that the man who is the bone of contention was Nkiru's beau many years ago before he left her and got married to Oge.
However, after spending few years with Oge and fathering her two kids, Mr. Duru decided to run back to the arms of his first love, Nkiru.