Everyone has experienced one embarrassing moment or another in a life time. For celebrities, it is not just an embarrassment, but a story that lingers almost throughout their life time. Celebrities experience more embarrassing moments in their life time than others, due to their career.
Embarrassment is described as an emotional state of intense discomfort with oneself, experienced when having a socially unacceptable act or condition witnessed by or revealed to others.
Here are some embarrassing moments of some Nollywood stars as revealed by them:

1. ERNEST OBI – When my ex accused me of impregnating my daughter.
In his words: "When my ex accused me of impregnating my daughter several times and had her terminate them. I was pushed to the wall and it got me thinking of murder. My woman and I separated in 2007 and she moved to London. I think she heard of my impending marriage to my fiancée and was angry so she came up with the allegations. I almost died. Two days later, she called me to apologize. I asked her to tell the press the truth but she said she could not face the world. I also could not go round to say it was a lie so we left it like that."


2. DESMOND ELLIOT – I'm embarrassed when women offer me money just to sleep with them.


3. MERCY JOHNSON – The day a guy lifted me up at the airport.
In her words: "There have been a lot; some are negative while others are positive. A guy once saw me at the airport and lifted me up and said to me, 'I had told myself that the first time I see you I would touch you and feel you real good.'
There was another time a guy saw me at the airport and said 'Mercy, hi.' He tapped his twin sister and said that is Mercy Johnson only for the sister to sigh and say 'does she know us?"

4. ZACK ORJI – Surprising questions from people embarrassed me
In his words: "Sometime ago, Alex from Punch newspapers approached me and asked whether it was true that I have been suspended from my church. I felt very embarrassed because I knew I had been suspended from my church. He didn't get any clarification and went ahead and published in the newspaper that I have been suspended from the church.
Another time, I was walking along the street; some people accosted me and asked, 'is it true that my wife broke my head with a stick?' It was quiet embarrassing. Apart from these, I can't really remember any embarrassing moment I have had," Zack told The Sun reporters recently.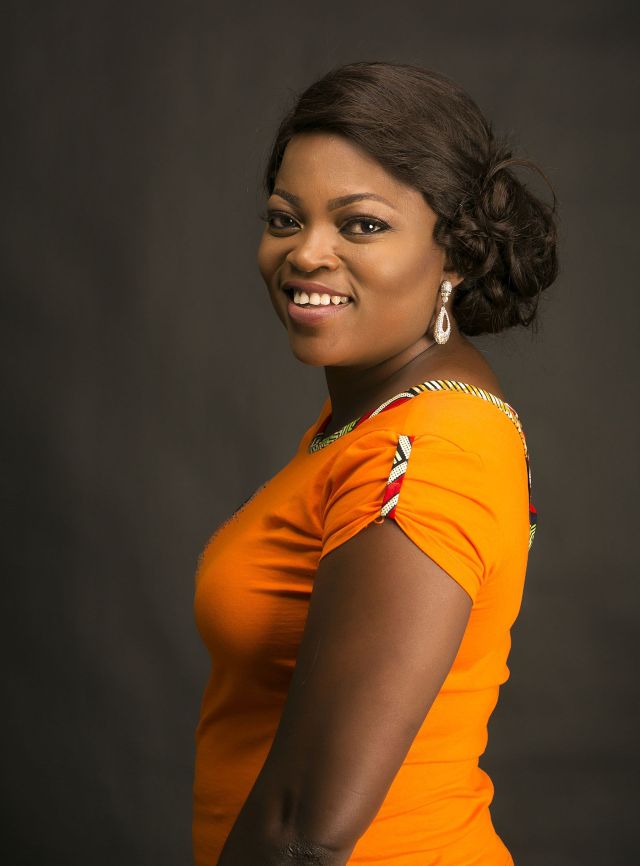 5. FUNKE AKINDELE – The day a woman gave me a hot slap at the airport and the day a doctor told everybody that i came for pregnancy test.
In her words: "I was at the airport sometime back and a woman came to say hello. Of course, I greeted her politely. Again, she came and I did same thing. Again, she came and I was still my smiling self. This went on like 20 times and she brought many people to see me! When it was time to board the plane, I was on a queue and suddenly had a slap on my back! It was the woman and she said, 'Abebelube' (Yoruba word for a more-than-smart person) and laughed. I was hurt! But I just grinned and said 'thank you ma.' The normal Funke Akindele would have reacted but I just reminded myself of the status. But I am human!
I remember having fever, went to the clinic, was asked to run a test and as my doctor attended to me, another doctor passed by and said in everyone's hearing that, 'Funke Akindele came for a pregnancy test!' Though he was joking, what if those people picked it up and the rumour spread? Even if I came for a pregnancy test, am I not entitled to my privacy? It is not too enviable a world."

6. NUELLA NJUBIGBO – A fan embarrassed me by calling me big lips.
In her words: "Yes, I have been embarrassed a number of times. A guy saw me the other day and he was like, 'Oh, big lips! Jesus, na the lips wey I dey see for screen be these? Oh my God, see the lips o!' When he was saying this, a lot of guys were there. And he was just calling their attention to my lips. People around were looking at my lips and they were all laughing. I was embarrassed that day but I just smiled over it and left the place," Nuella told National Life in 2010.

7. BRYAN OKWARA – A lady laughed at me the day my ATM said 'insufficient fund'
He said: "I went to the ATM to withdraw money and I forgot I had spent some money in my account such that it was less than what I wanted to withdraw. I met a long queue. When I was tired of standing, I sat for a while but when it was almost my turn I got up and a lady who had taken up my position and got into a mild argument with me. Eventually, I had my way and went to the machine only for me to punch-in the amount I wanted to withdraw and got the message "insufficient funds". The lady who was standing right behind me saw the screen and burst out laughing "Ha ha ha, he no even get money sef".

8. MIKE EZURUONYE – An old woman double crossed me and slapped the hell out of me.
In an interview few years back with Vanguard, Mike narrated his embarrassing moment from a fan:
"There was this Igbo film titled 'Moment of Truth' where I played an illiterate marketer. I was so obsessed with some girl I was helping in school. Chioma Chukwuka was the girl and I was really nasty in that film. Now there was this day I was driving and an old lady double crossed me. I came down from the car to know what was wrong. I was still asking 'what is going on here' and the next thing I knew, the lady came out from her car and slapped me hard on my face. I was so shocked. I could not say anything. This was an old woman, even older than my mom. As if the slap was not enough, she started shouting at me 'You are silly. You are mad. You are crazy' I looked left and right to be sure it wasn't a set up. I moved back a little because I could not understand what was happening. Two million and one things were running through my mind at the same time. She just kept on ranting: 'How can you treat Chioma Chukwuka like that? Who taught you that as element of marriage?' I was speechless. Then I understood and I was like, 'oh my God this is all because of a film'. By the time she was yelling again, some okada riders packed and asked what happened. On hearing the woman mention Chioma Chukwuka, they knew it was about a film and started laughing. Today, that woman is one of my biggest fans. She forced me to lunch that day and when I refused she just got into my car and threw her car keys to her granddaughter and said, 'anywhere you are going, you will go but we must go for lunch together'. We went for lunch that day and today, we are very close. She calls and pray for me most of the time."

9. CHIKA IKE – A fan almost kissed me.
She said: "I have been through a lot in my career but I have not had any serious or major embarrassment lately; that was in the past. But I don't call them embarrassment though. I once had a fan who almost kissed me and many over excited fans were all over me."

10. NSE IKPE ETIM – I fell down when I was descending the staircase of an airplane.
"My most embarrassing moment was in an airplane. I did not remove my glasses and everything went misty. I fell down when I was descending the staircase. The worst part was that I had to struggle to get up on my feet.

11. RITA DOMINIC – A guy just grabbed me and kissed me on my mouth.
She said: "Of course! In England from where I just came back after attending my mother's memorial service. When we went for Nothing hill Carnival. It was so rowdy and before I could say Jack Robinson, a guy just grabbed me and kissed me on my mouth. I just could not believe it. It happened before I could realize what he was doing, and I was very embarrassed. There were some security people there who later dragged me away," Rita recounted.

12. INI EDO – I had a bad wardrobe malfunction on set.
She said: "While filming, I didn't realize I had a bad wardrobe malfunction as some bottoms on my shirt had fallen off. It was most embarrassing when my pa had to disrupt the set just so the costumer could change de shirt, and I was the last to know."