The wife of the Minister of Transportation, Dame Judith Amaechi has described her husband, Rotimi Amaechi as a wonderful person who is very kind-hearted.
Describing our she met her husband, Mrs Amaechi said:" I was 15 years old the first time I ever knew him. I met him again when I was 19. He met me for the first time in my life at a wedding. I was quite young at the time. I think he just loved me from the beginning. And I grew into loving him as well".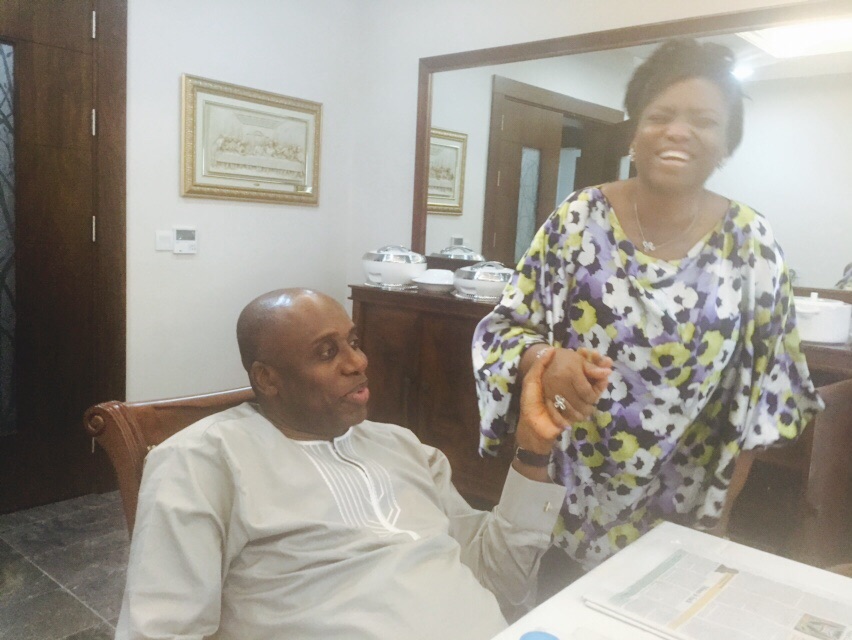 Their marriage has gone beyond 22years.
"He didn't just propose to me at the first meeting. We dated for a while before we married", She said.